The hand-painted sign on the side of the road sums it up: "Nice Dogs, Friendly Folks." Founded in the mid-1880's by Army Major Charles T Gray, Grayton Beach is South Walton's original beach neighborhood known for its eclectic vibe, colorful personalities and laid back lifestyles. Take home a piece of Grayton Beach by picking up a painting or sculpture from the Grayton Artist Collective or stop at one of the local boutiques to browse the many gifts and treasures. Escape from it all with a hike through Grayton Beach State Park – from here the site of sand dunes will leave you in awe.
May We Recommend
SELECT A HOME BELOW FOR BOOKING INFO
58 SANDY LN
7 Bedroom, 7 Bath House in Santa Rosa Beach
Grayton Beach is about as laid-back and organic as a beach town can get, from the old-style wooden beach bungalows to the "hippie kitsch" feel of the iconic Red Bar to the narrow neighborhood streets lined with live oaks. But this is more than just a cool beach town. It's home to the diverse coastal ecosystems of Western Lake and Grayton Beach State Park, and a gateway to a large expanse of sugar-white beach that is a haven for fishermen, boaters, and beachcombers alike.
Whatcha Dune
8 Bedroom, 5.5 Bath House in Grayton Beach
Paradise awaits you at this spectacular beachfront home! A total interior and exterior renovation was completed in early March 2014; therefore, everything is fresh and new! New flooring, kitchen cabinets, appliances, windows, bedding, furnishings, electronics, totally new bathrooms, and the list goes on and on! The renovation results are fabulous and if you are lucky enough to stay at this home located directly on the beach, then you are lucky enough!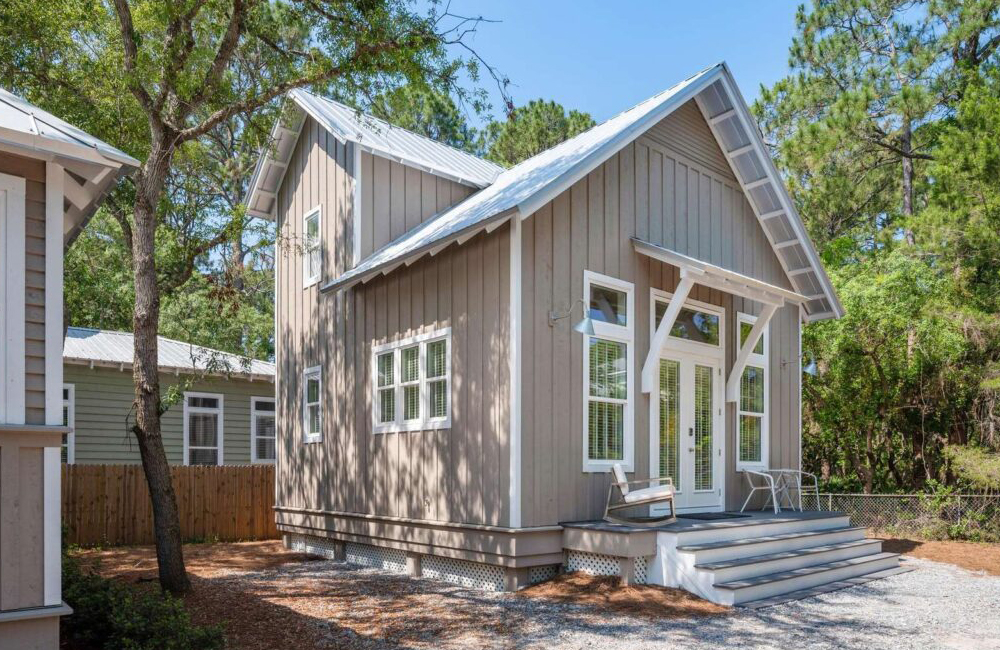 Bella Luna
2 Bedrooms, 2 Bathrooms, Cottage in Grayton Beach
Bella Luna is a new construction vintage style carriage home in Historic Grayton Beach. It is a very rare find to get a carriage home with two floors and two full bathrooms. This is the perfect home for a relaxing getaway and even includes 2 adult bikes if you want to get out and about! This cottage features 2 King Bedrooms and 2 Baths. Book this wonderful home today and experience all Grayton Beach has to offer!
Goodnight Moon
3 Bedrooms 3 Bathrooms Cottage in Grayton Beach
Goodnight Moon is a newly renovated, vintage style cottage in historic Grayton Beach that features 2 bedrooms and 3 Full Baths. Book this wonderful home today and experience all Grayton Beach has to offer!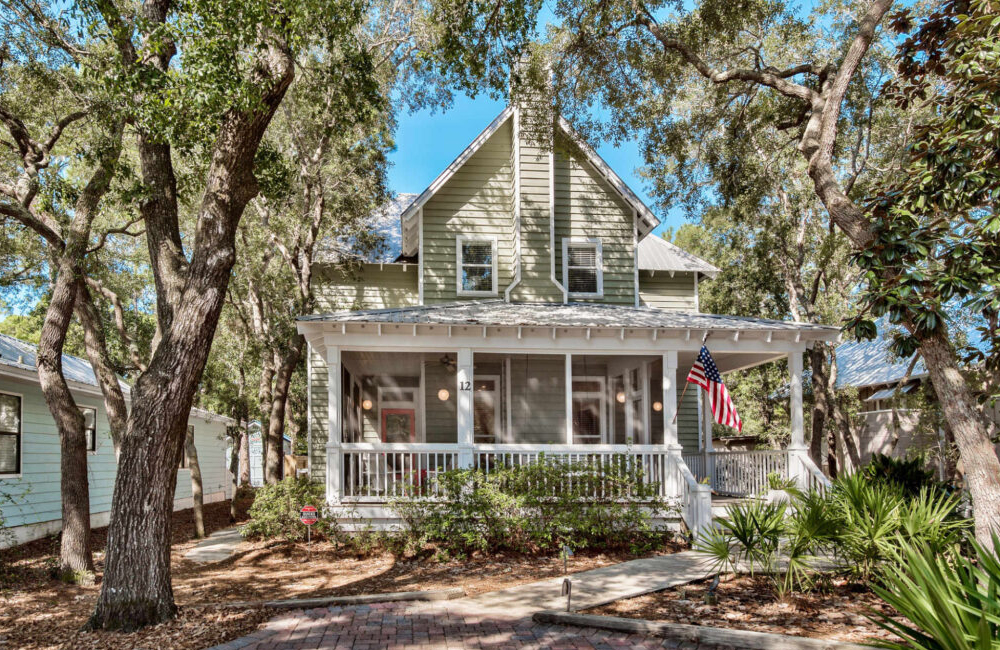 Magnolia
3 Bedrooms, 3.5 Bathrooms, House in Grayton Beach
Magnolia is a beautiful 3 bedroom/3.5 bathroom home with bunk area in the heart of Grayton Beach. This amazing home will accommodate up to 12 guests. It's exquisite interior design, private swimming pool (heated for additonal fee), and central location will be sure to have you coming back time and time again. This home is located in the heart of Grayton Beach and is within easy walking distance to the beach as well as all restaurants and shops. 
community description credit visitsouthwalton.com
Photography © 2019 Barefoot Vacations