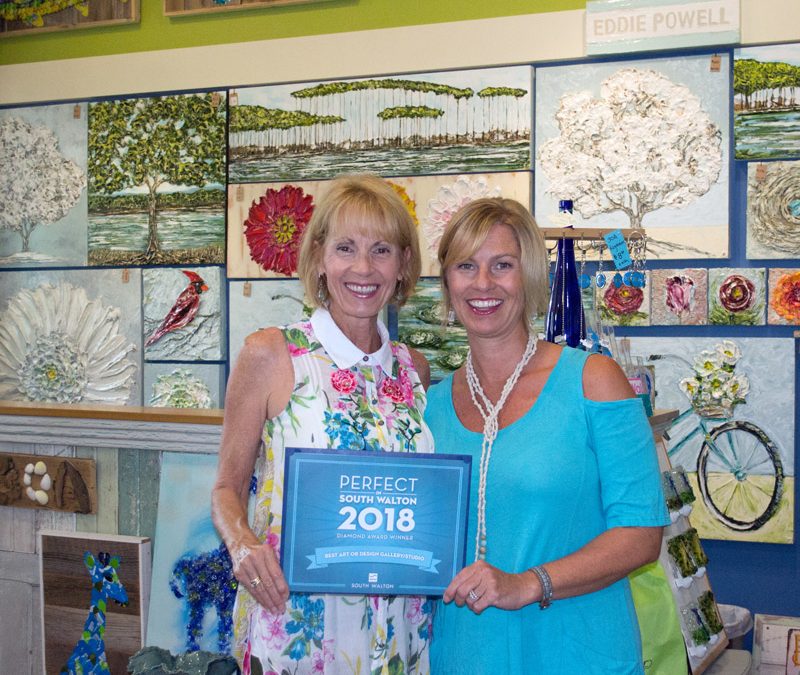 The Blue Giraffe is a local art gallery in WaterColor that is owned and managed by mother/daughter team, Christi Sheffield and Debbie Taylor. They have been a favorite art destination locally since 2010.
Christi, Debbie,
Thank you so much for doing this interview with me about yourselves and The Blue Giraffe. I remember when The Blue Giraffe was over in Blue Mountain and how awesome it was that there was an opportunity to move the gallery to WaterColor. It's been such a great place for you and everyone in the community not only loves The Blue Giraffe, but also you and your family. I'm so glad you moved here and decided to do business here.
Can you give me a quick history about the Blue Giraffe and how you came to be a part of it?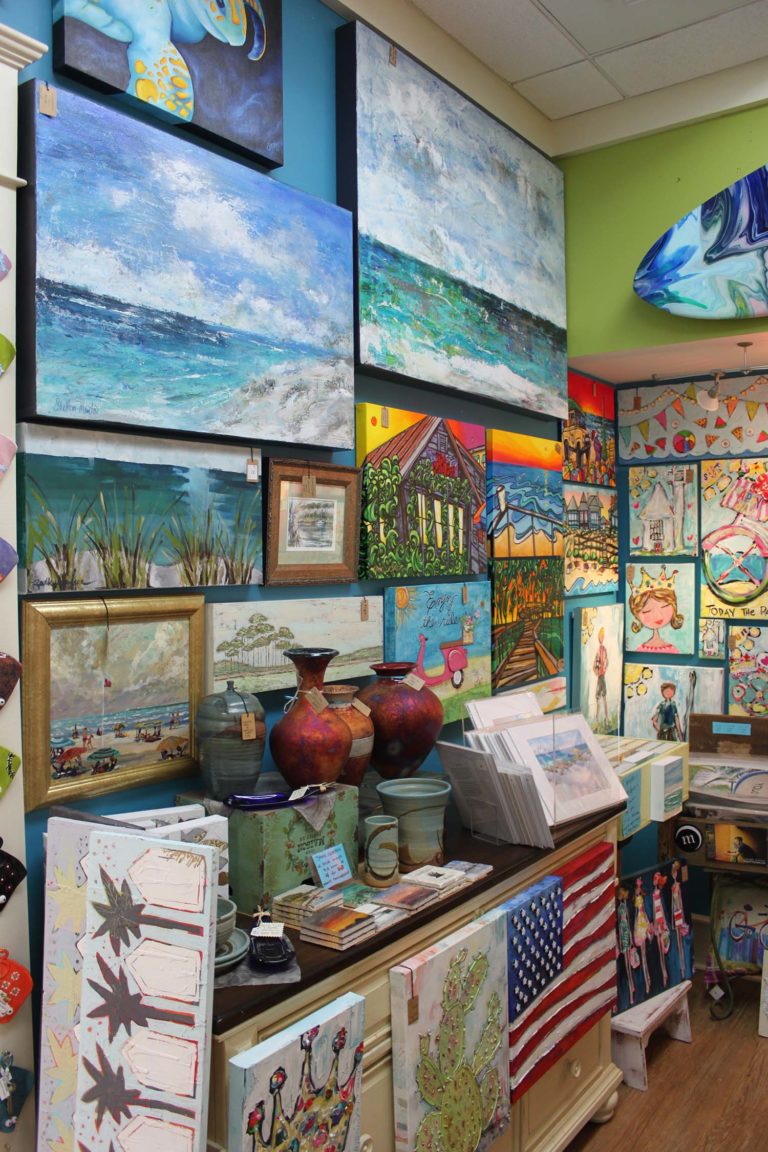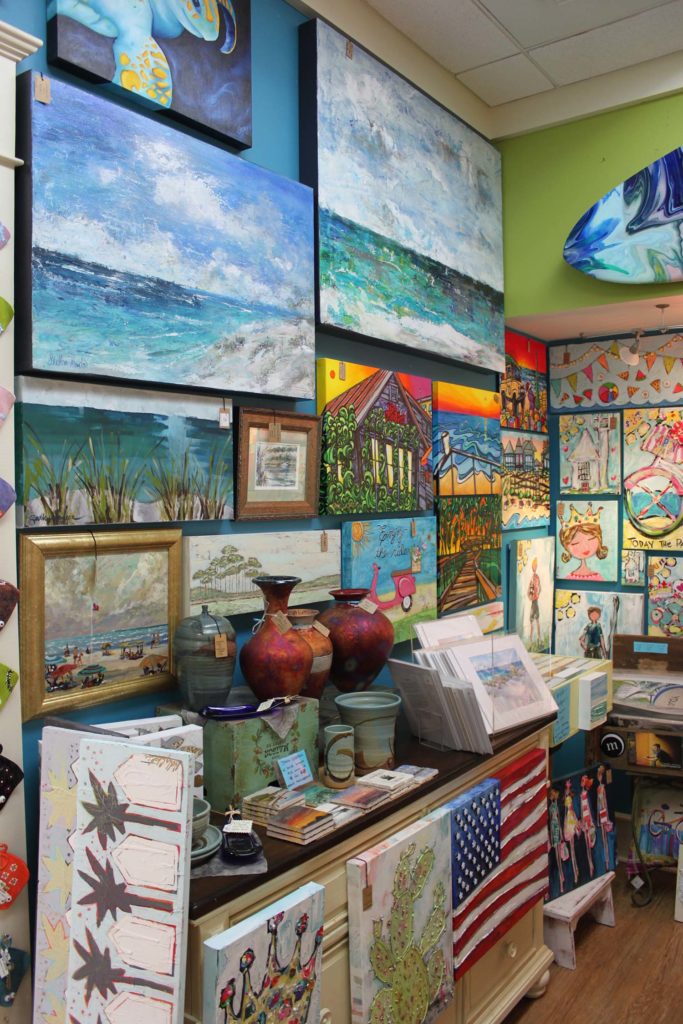 Christi & Debbie: We crossed paths with the original shop owner who offered us this amazing opportunity. We've always felt God's hand in all of this and we would love for everyone to read our story on the website.
Barefoot Vacations: What is your favorite thing about the Blue Giraffe and what do you enjoy most about your work here?
Christi: Promoting the arts in our community and playing a role in our artists' lives which allows them to make a living using their creativity.
Debbie: Helping my daughter behind the scenes in our fun gallery. I love being her business partner!
Barefoot Vacations: If someone is looking for local artwork or a gift, what is it that makes the Blue Giraffe a great choice here on 30a?
Christi: We offer a wide variety of styles and prices, as well as exclusivity with many of our artists which makes for a unique shopping experience.
Debbie: Our customers tell us how happy our gallery makes them feel. It's not just the artwork or gifts we sell, it's the uplifting energy and great service that keeps them coming back year after year.
Barefoot Vacations: What kind of advice would you give someone who is looking to buy artwork for the first time?
Christi: Don't overthink it if the artwork speaks to you. Obviously, most people have a budget, but the deciding factor should be how the art makes you feel. Shop with a gallery like ours that will allow you to try artwork "on approval", and will consult with you about how the artwork fits into your space and design.
Barefoot Vacations: I believe you offer some activities as well, which is great for a rainy day or sunburn recovery…. Can you tell me a little about that?
Christi: We offer classes for kids and adults, such as making art with recycled materials, painting lessons and do-it-yourself art kits.
Barefoot Vacations: For anyone visiting WaterColor or the 30A area, what do you recommend they do next after they have visited your gallery?
Debbie: We encourage everyone to check out all the great shops in WaterColor. Exploring the parks and trails that meander through the WaterColor community is a must.
Barefoot Vacations: Thank you so much again for doing this interview with me. We are blessed to have you here on 30A. I hope some new visitors will discover the Blue Giraffe this year and what a great place it is for local artwork and more.
Find The Blue Giraffe at:
1777 E. County Hwy 30A,
Watercolor, FL 32459
Phone: 850.231.5112
www.bluegiraffe30a.com