This cozy 5 bedroom home in Water Sound, Florida is absolutely perfect for a family vacation. The beach is a very short stroll away as well as arguably 30A's favorite pizza parlor… Bruno's! Read further about the home below or click here to see interior photos and available dates.
There is a cozy screen porch to enjoy a book and morning coffee!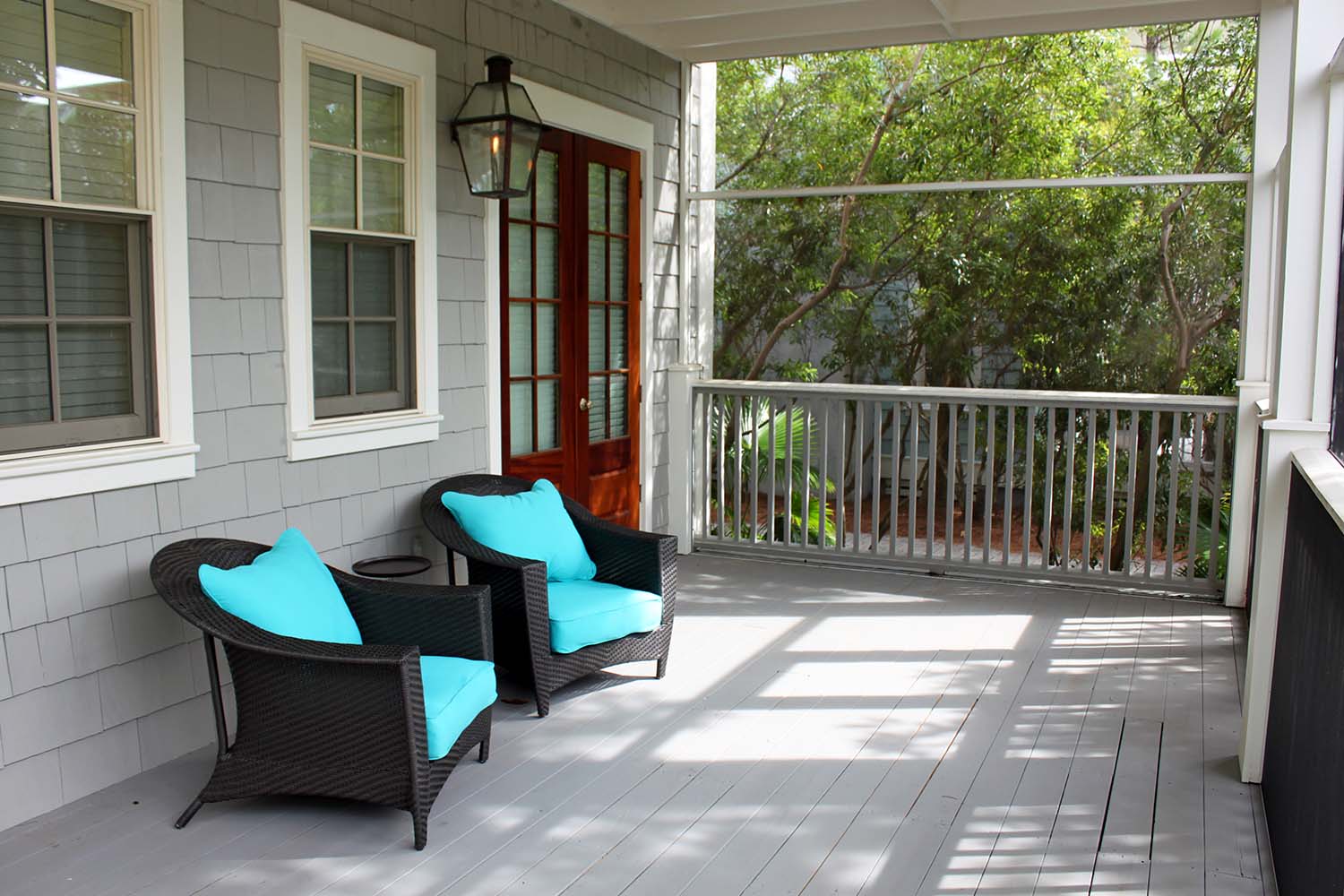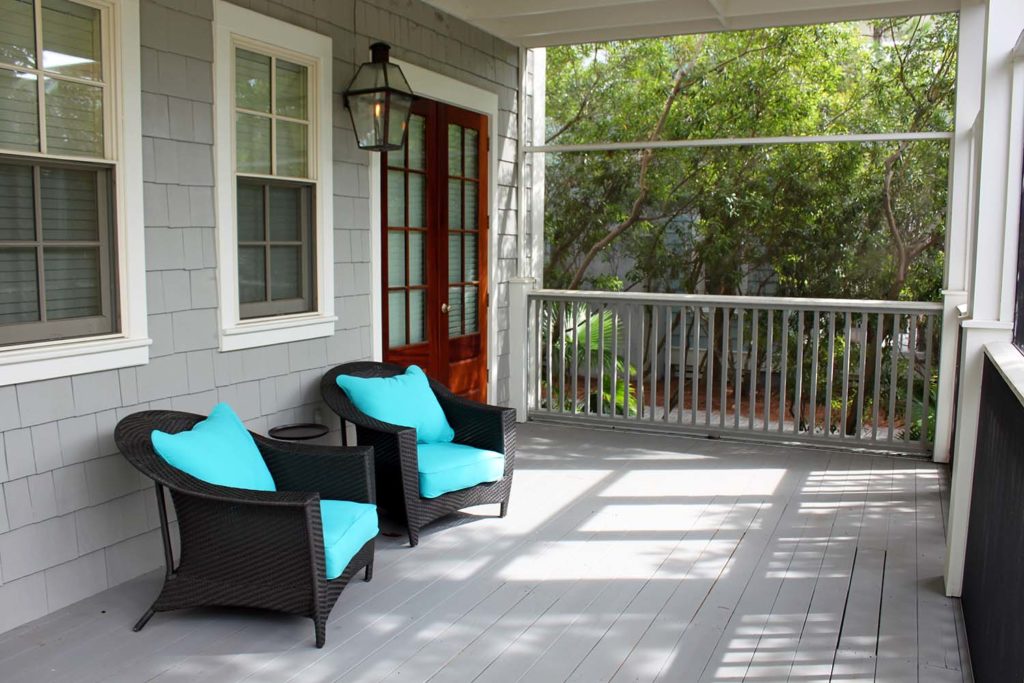 The landscaping is lush! There are all kinds of flowers, vines and calming fountain!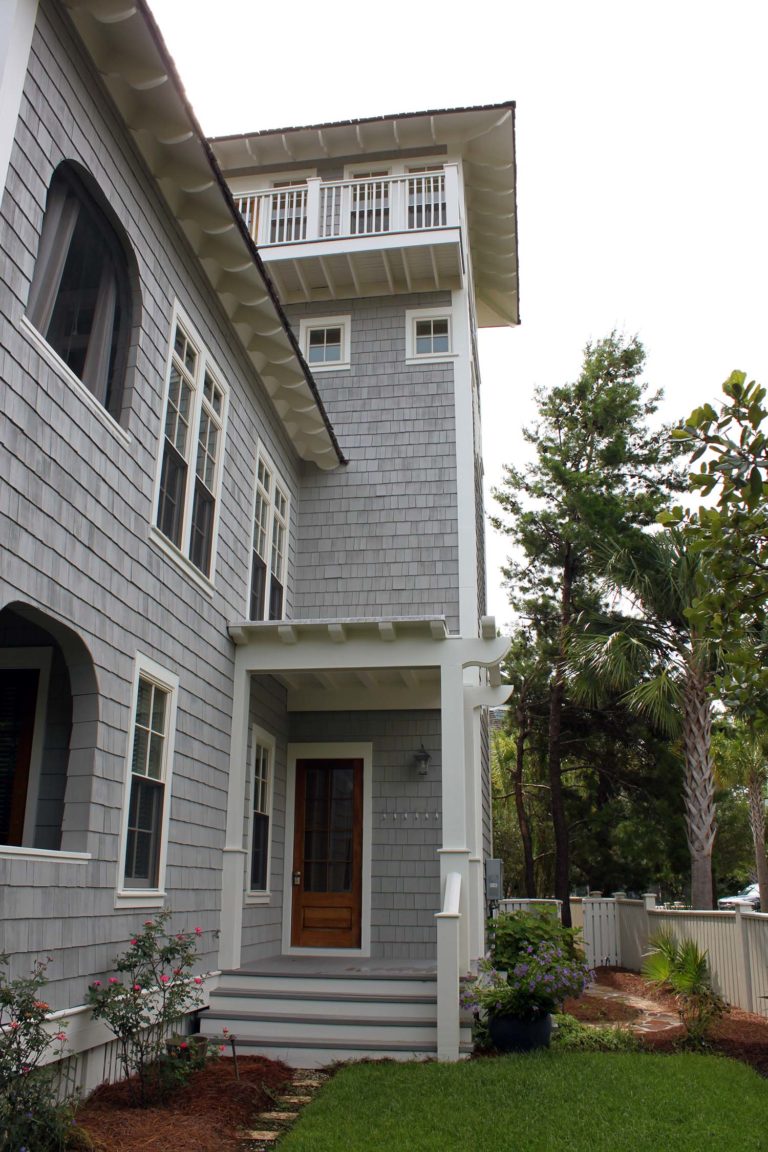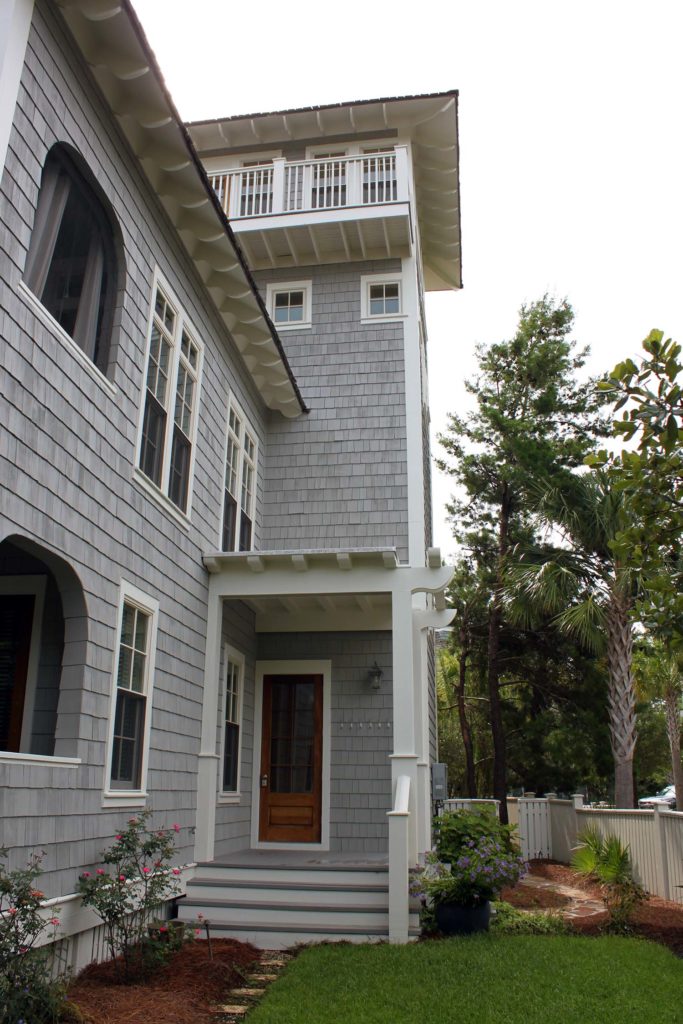 These beautiful flowers are on the south side of the home.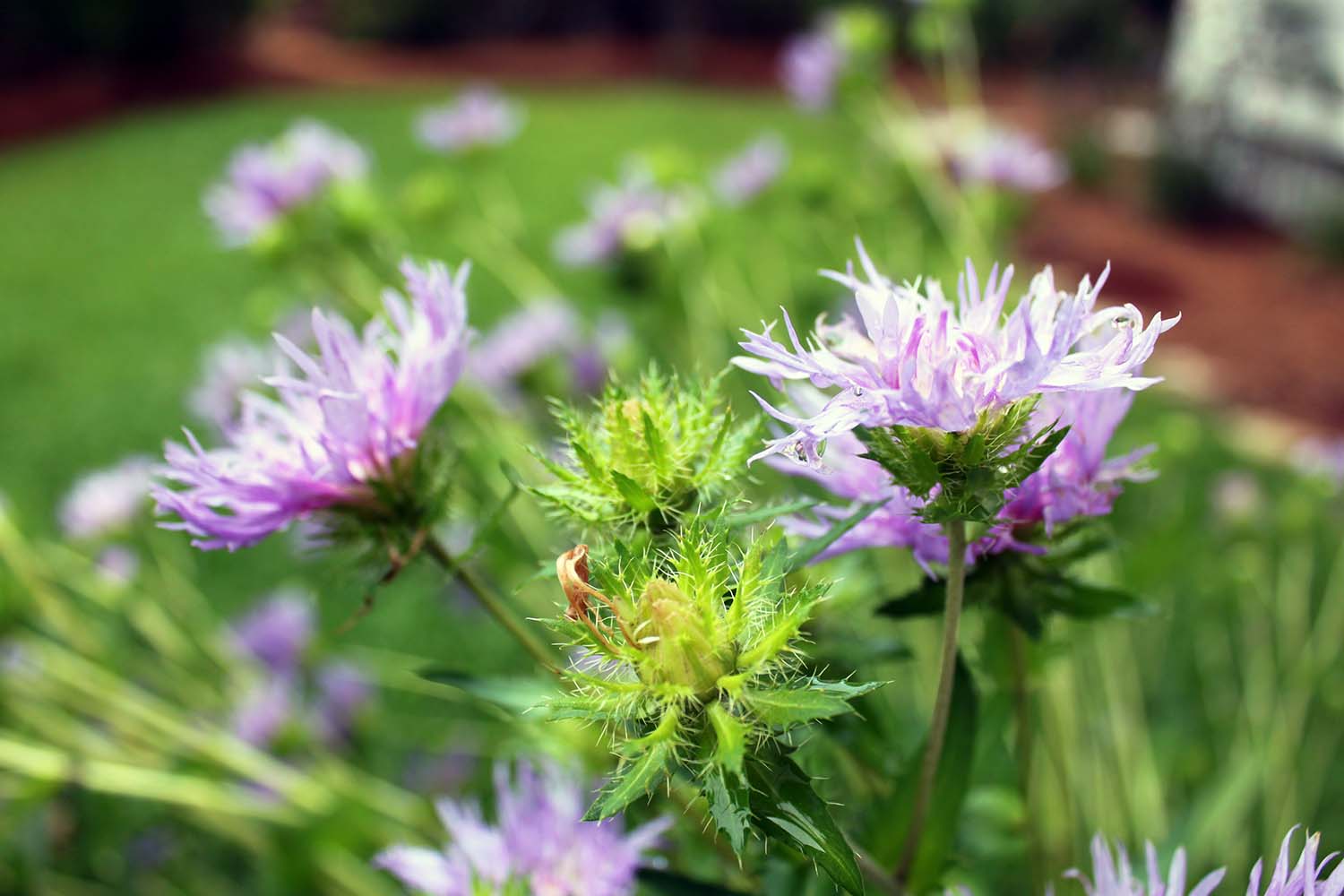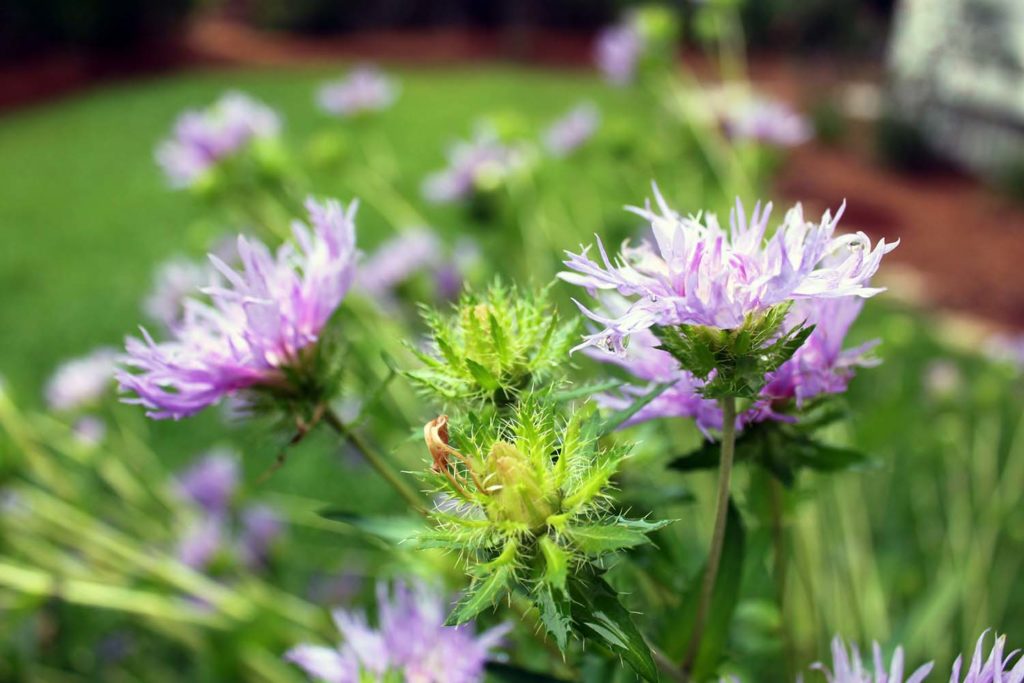 This rose bush has beautiful blooms even in the heat of June.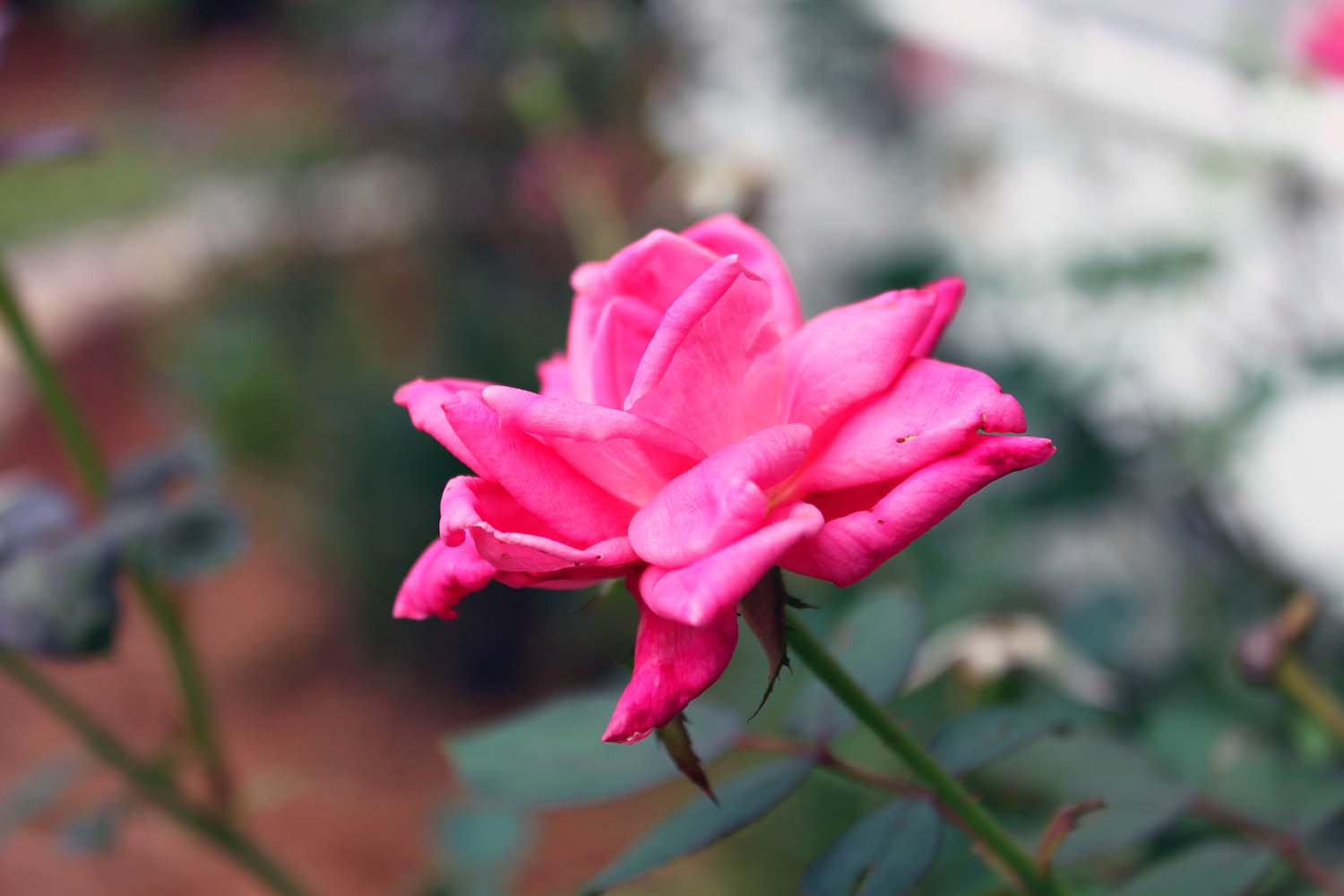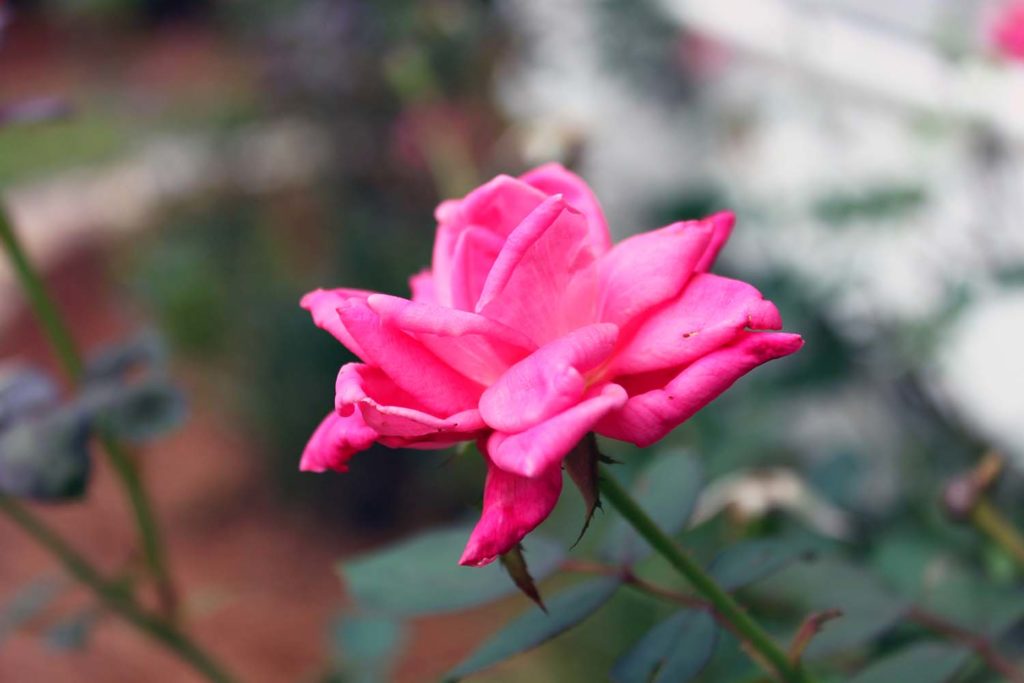 The fountain is a beautful lead in to the lanai entrance.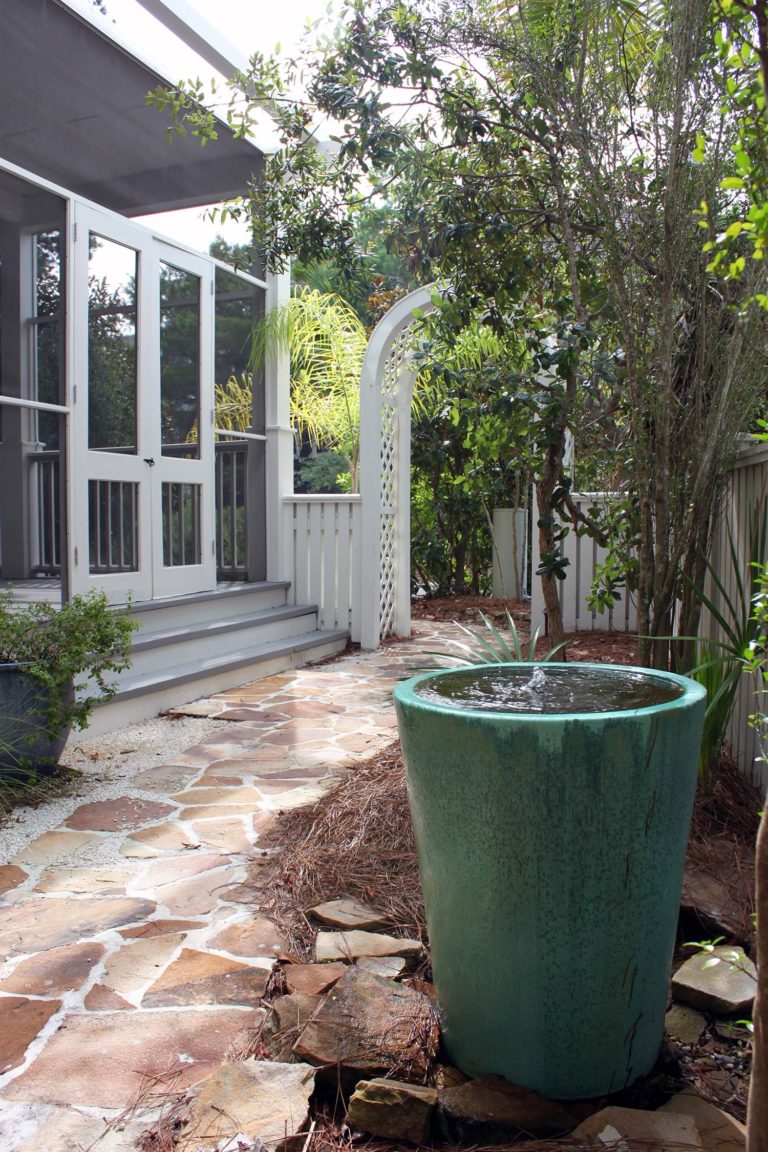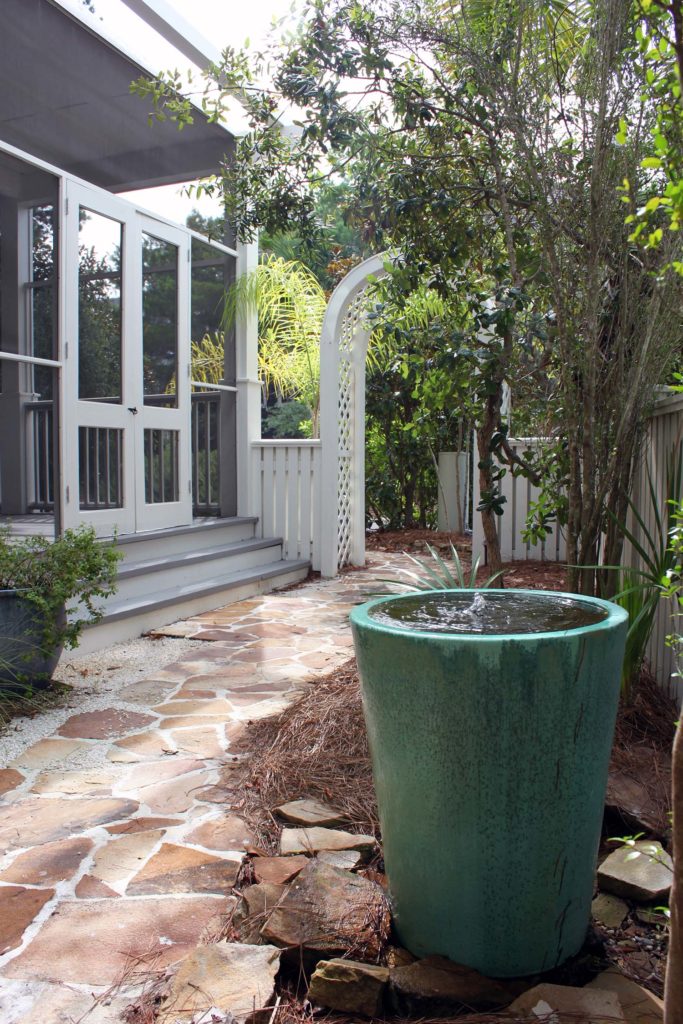 The home comes with a golf cart, which makes getting to the beach an absolute breeze for those who are feeling a bit lazy on your vacation.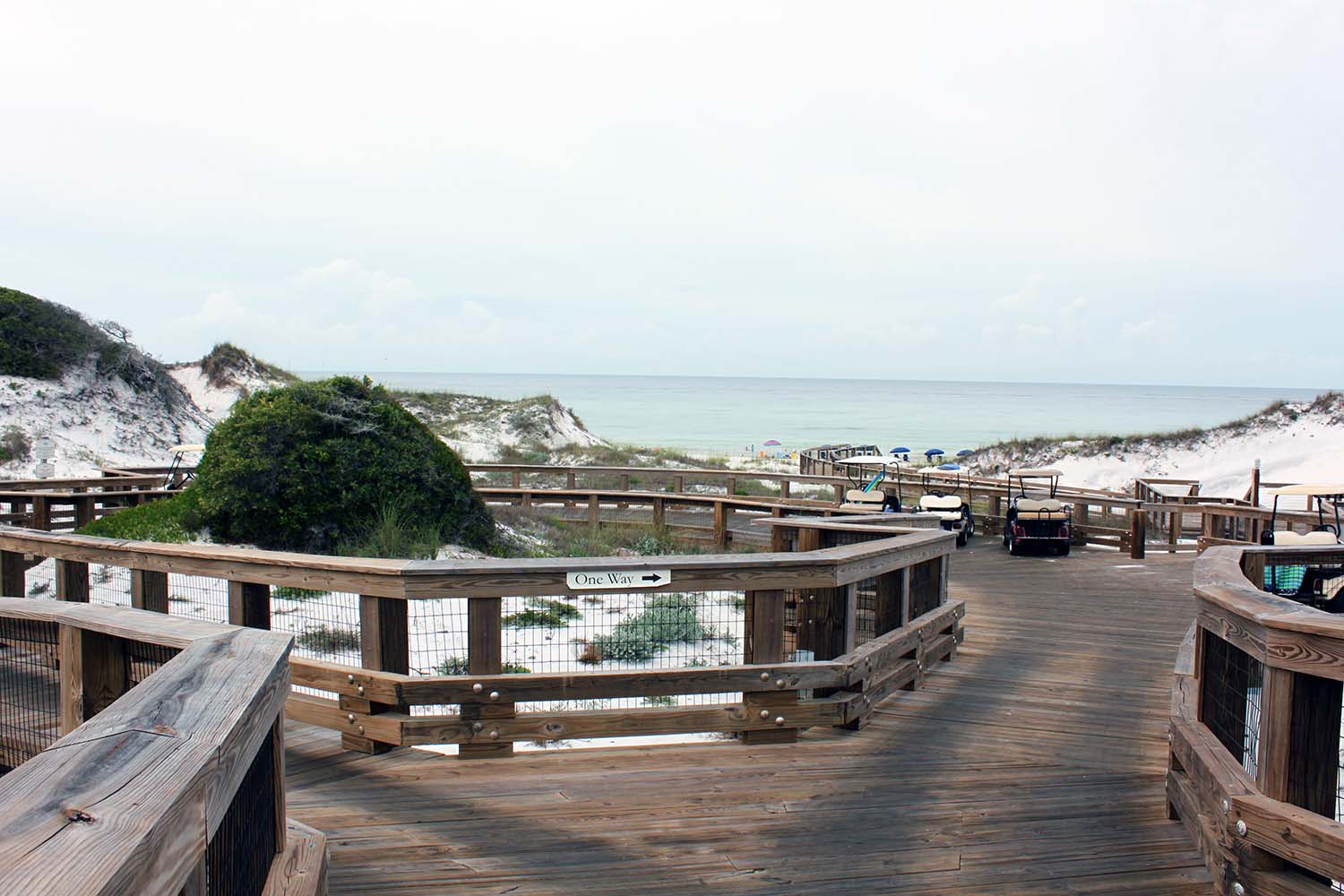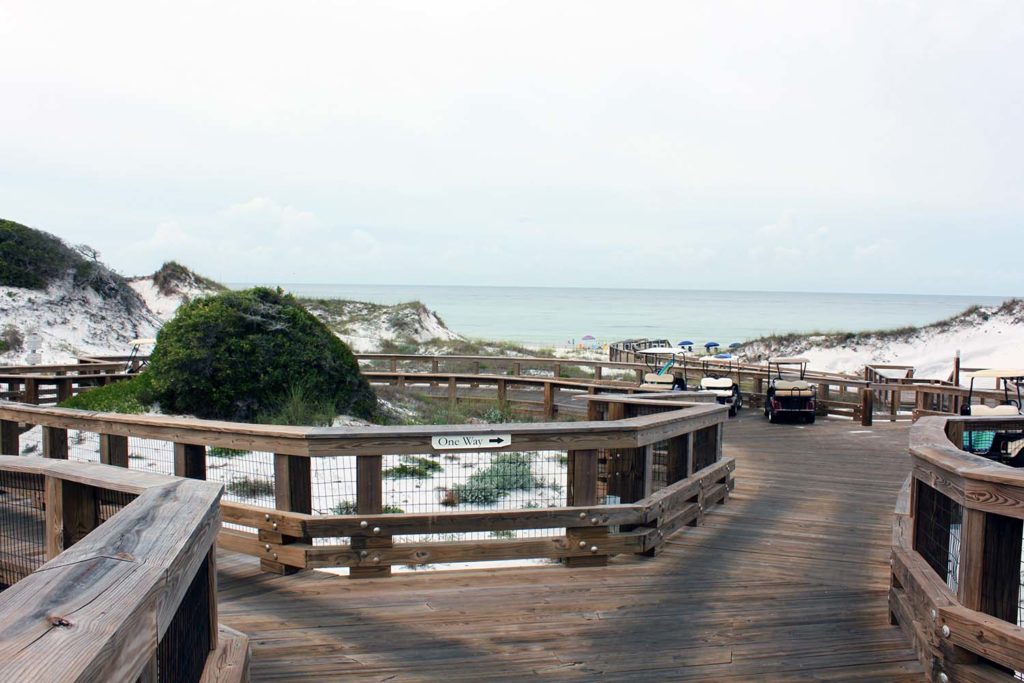 The dunes and views of the gulf at Water Sound are just what the doctor ordered to help you relax.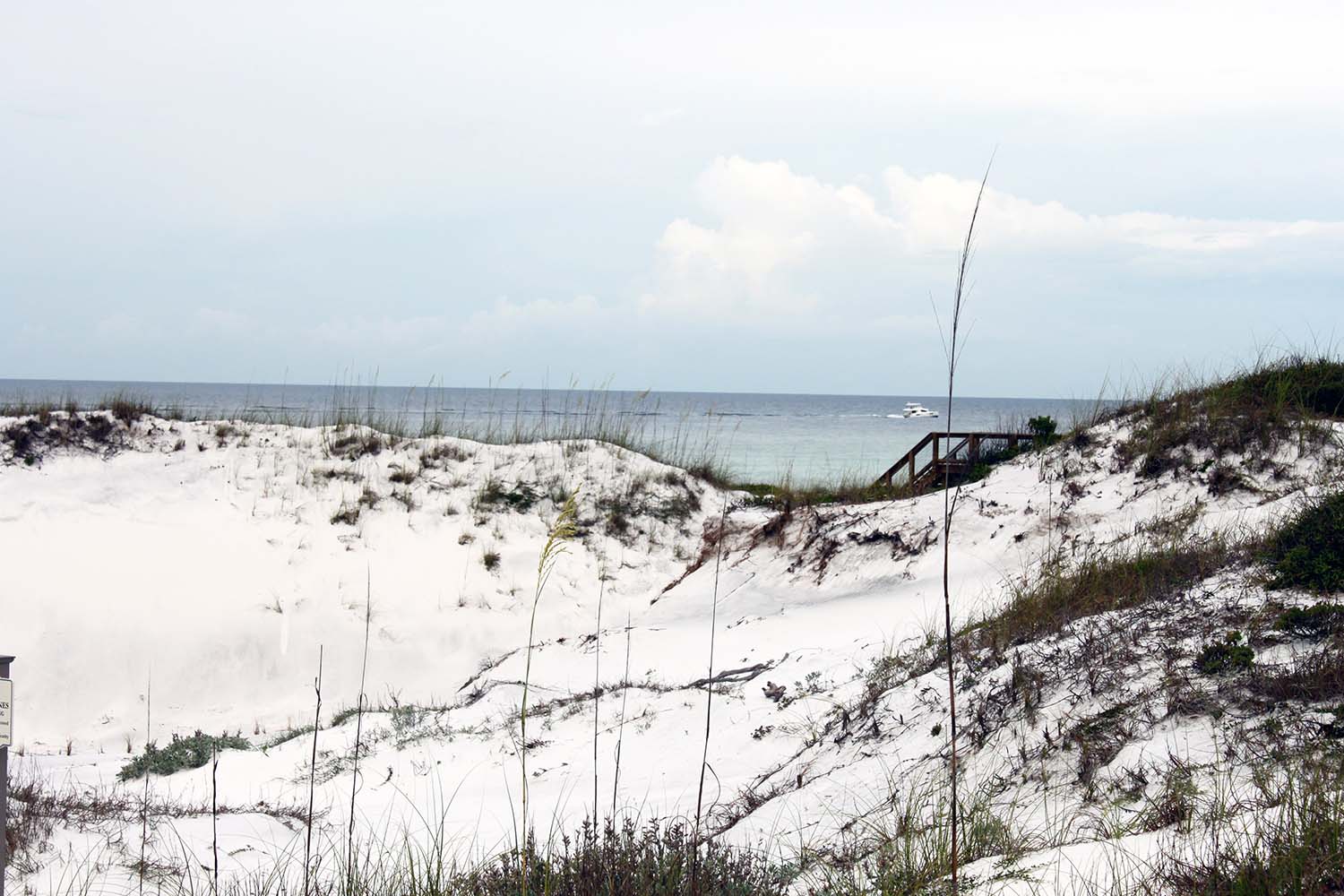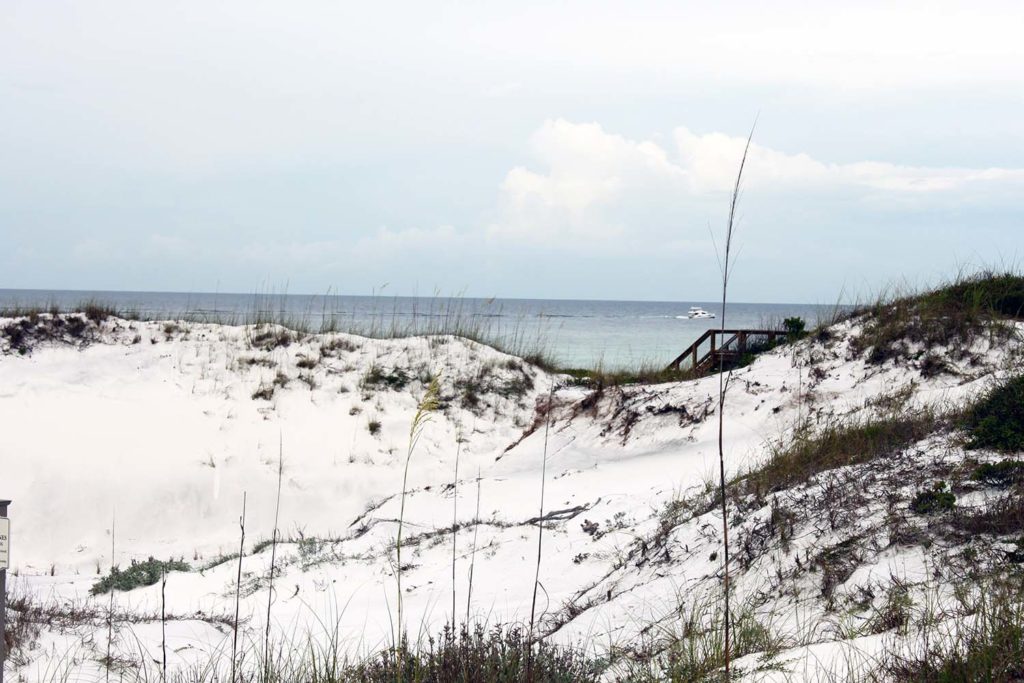 The community of Water Sound is a feast for the eyes with charming cottages nestled in the dunes.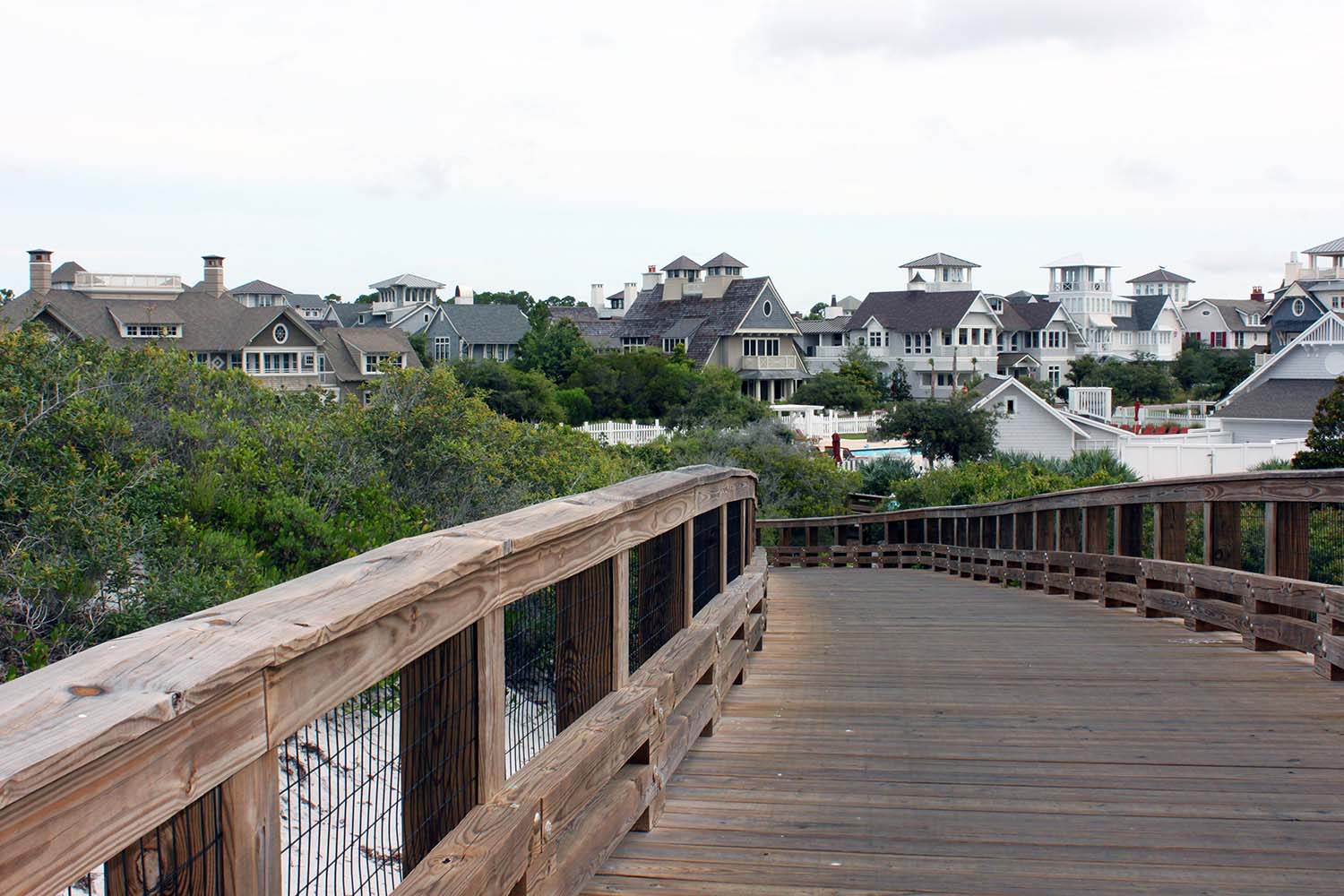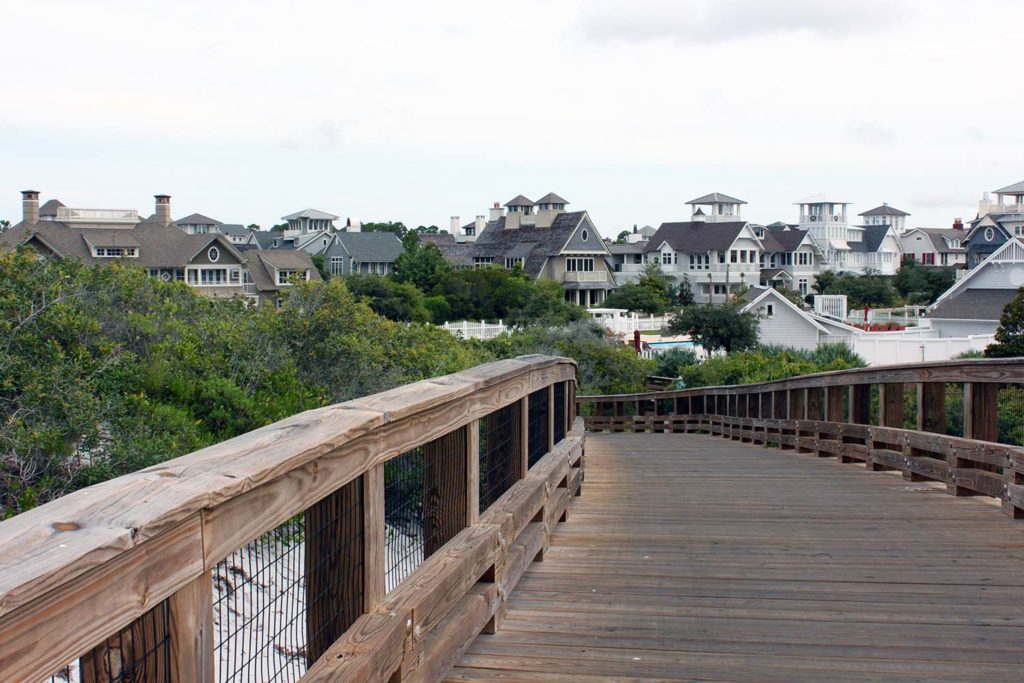 If the waves are rough, you can go for a dip in this pool. Since the dunes are in view, you never really feel like you have left the beach.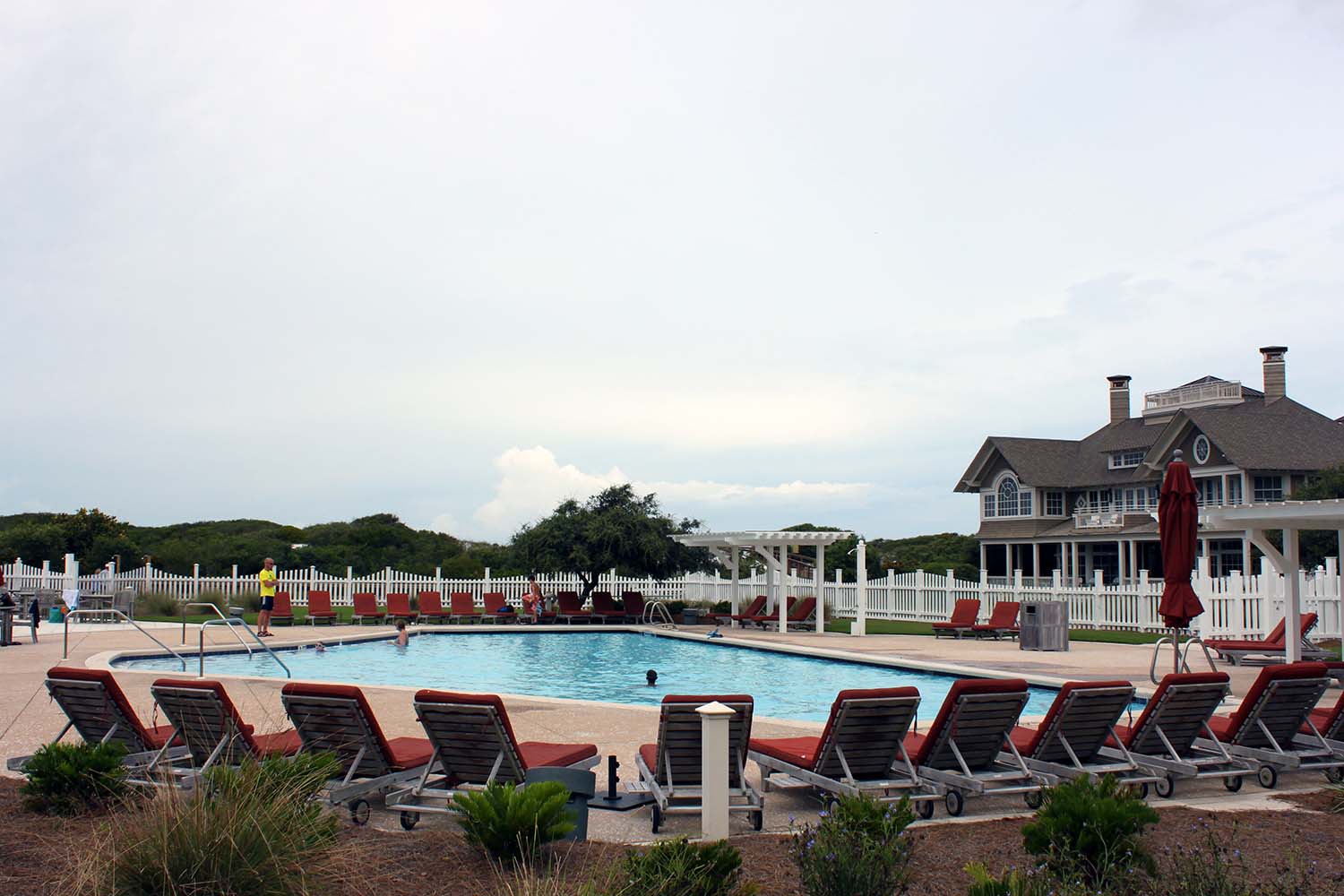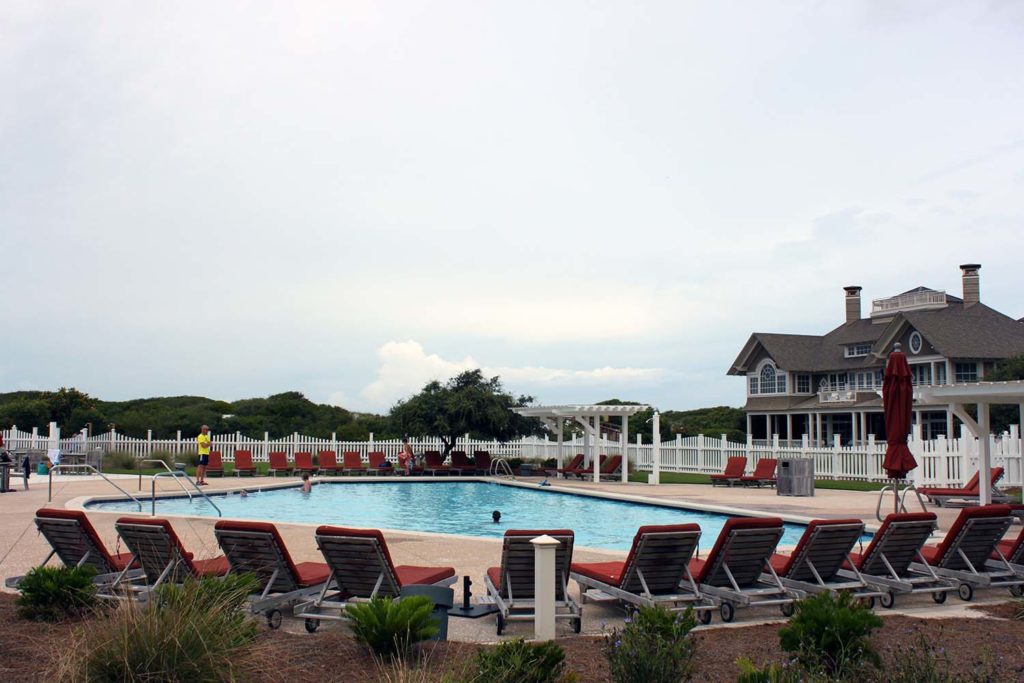 Maybe the best reason to rent this home for your vacation is the fact that Bruno's Pizza is a 5 minute walk away. Bruno's has been making the best pizza on 30A since the 80's. They recently relocated to Water Sound about 2 years ago from a long time location in nearby Seagrove Beach.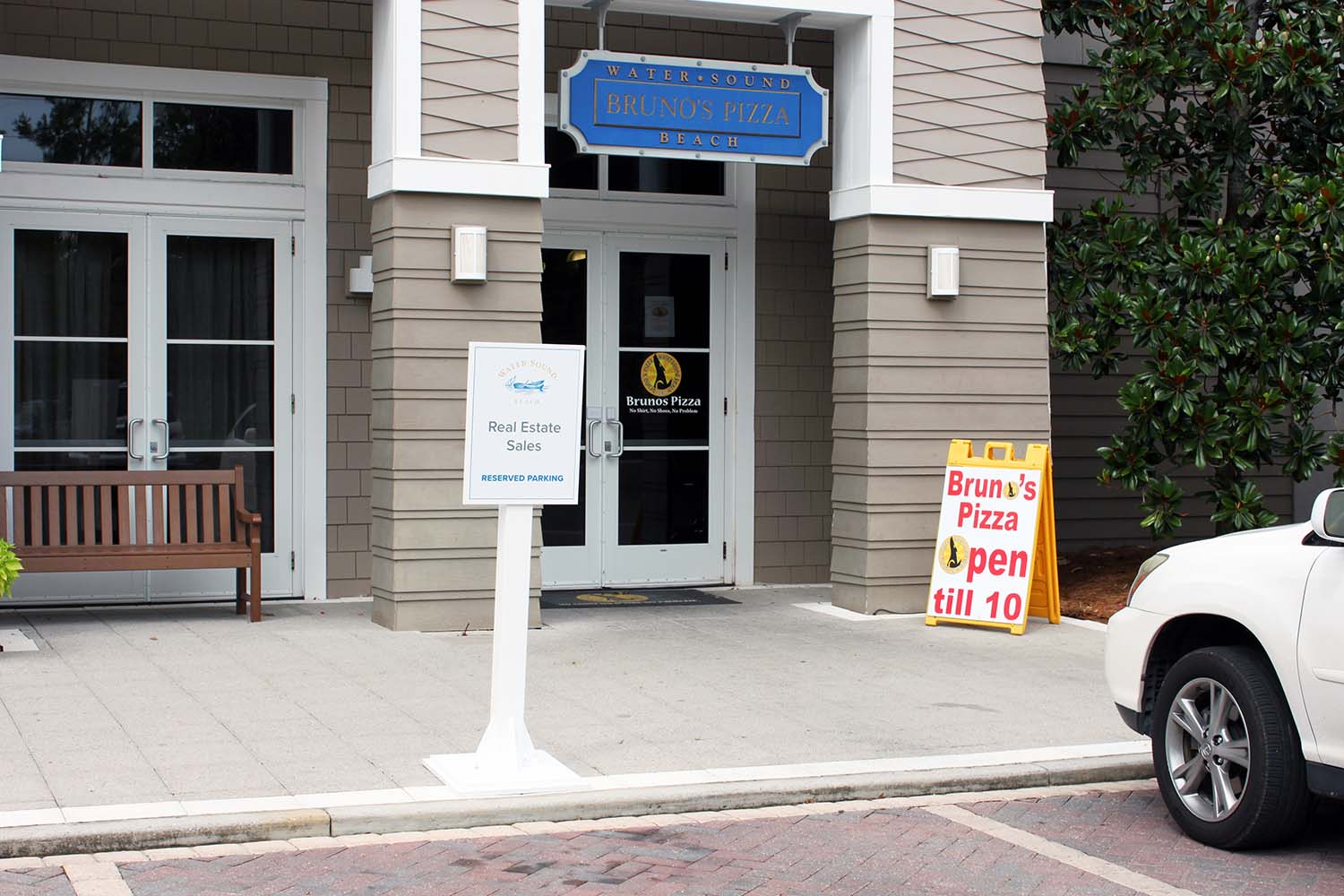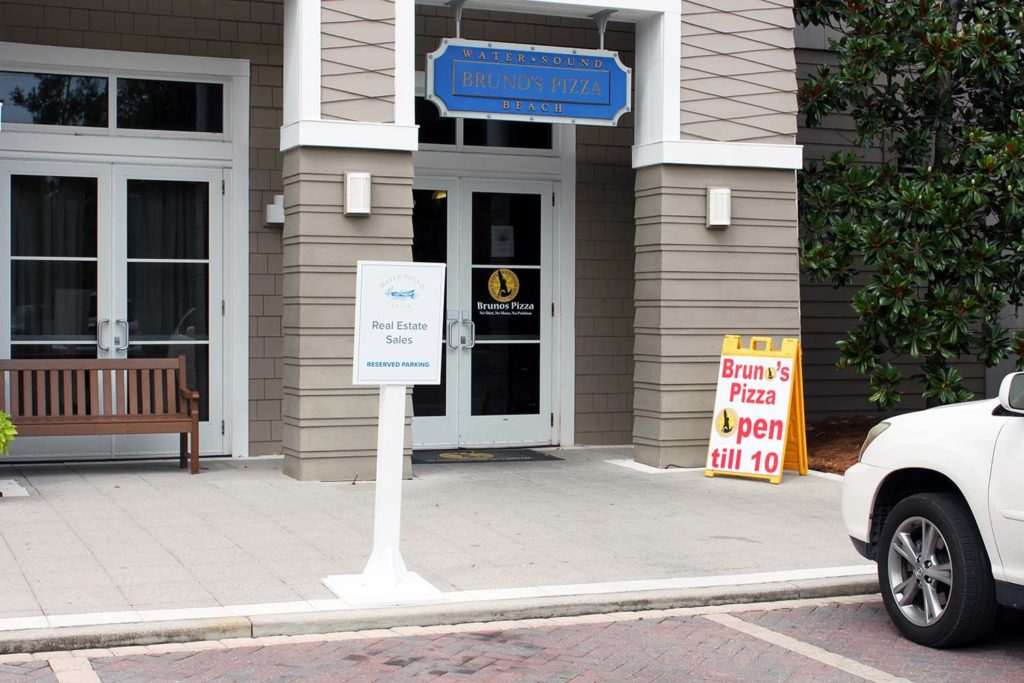 Bruno's has an incredible lunch buffet filled with delicious southern style pizza. Heavy toppings and loads of cheese. You just can't beat it after a day at the beach!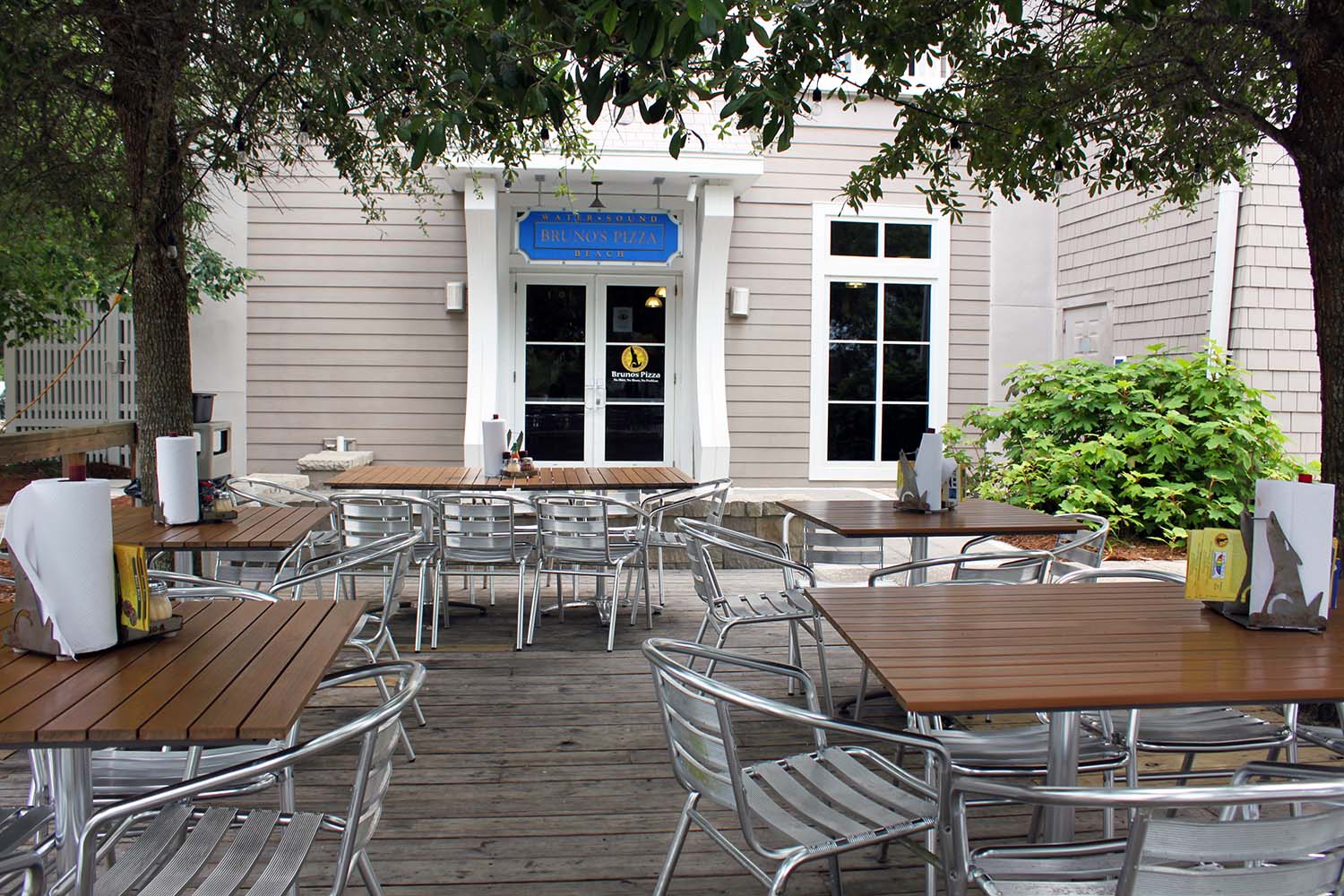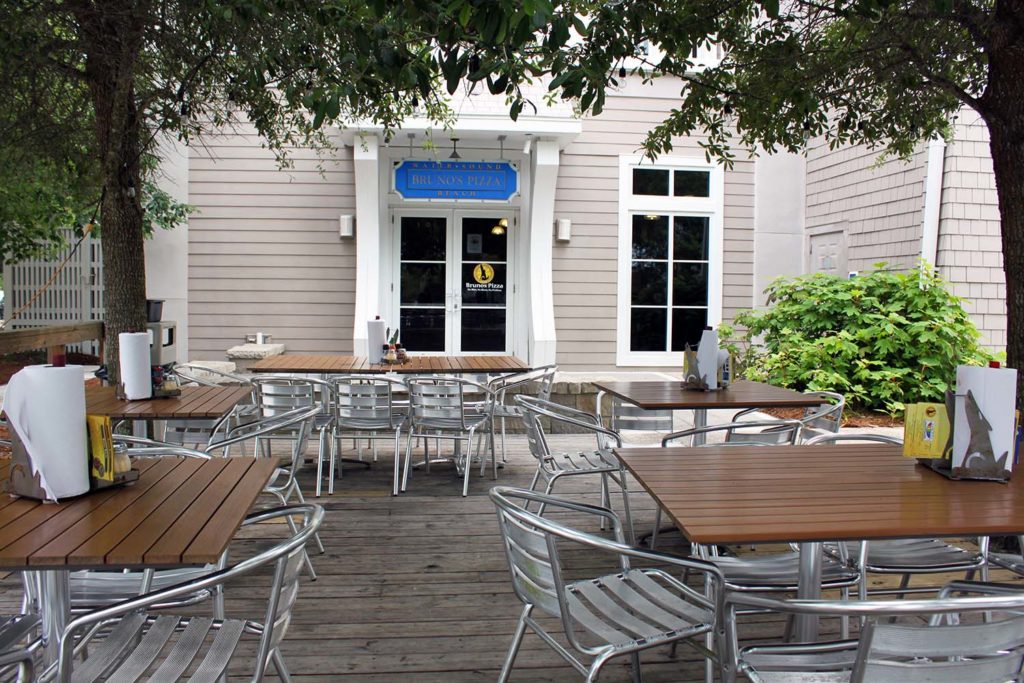 Ready to secure this home for your family vacation? Go here… 148 Coopersmith.