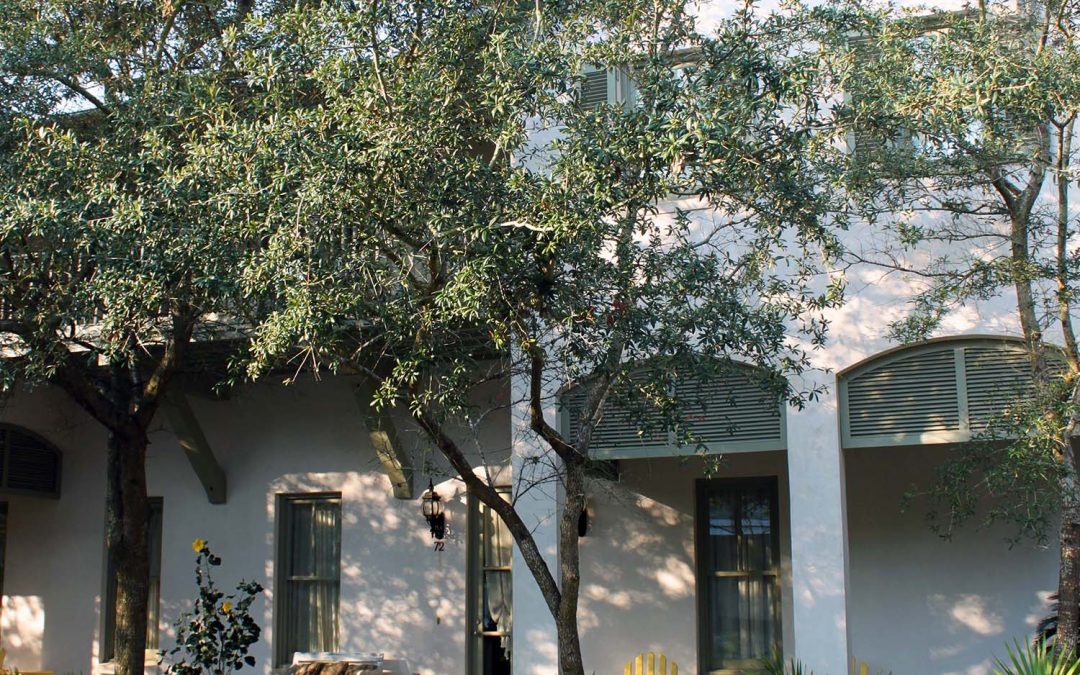 Parley, a vacation home in Rosemary Beach, Florida is a great place for a family seeking a relaxing beach vacation.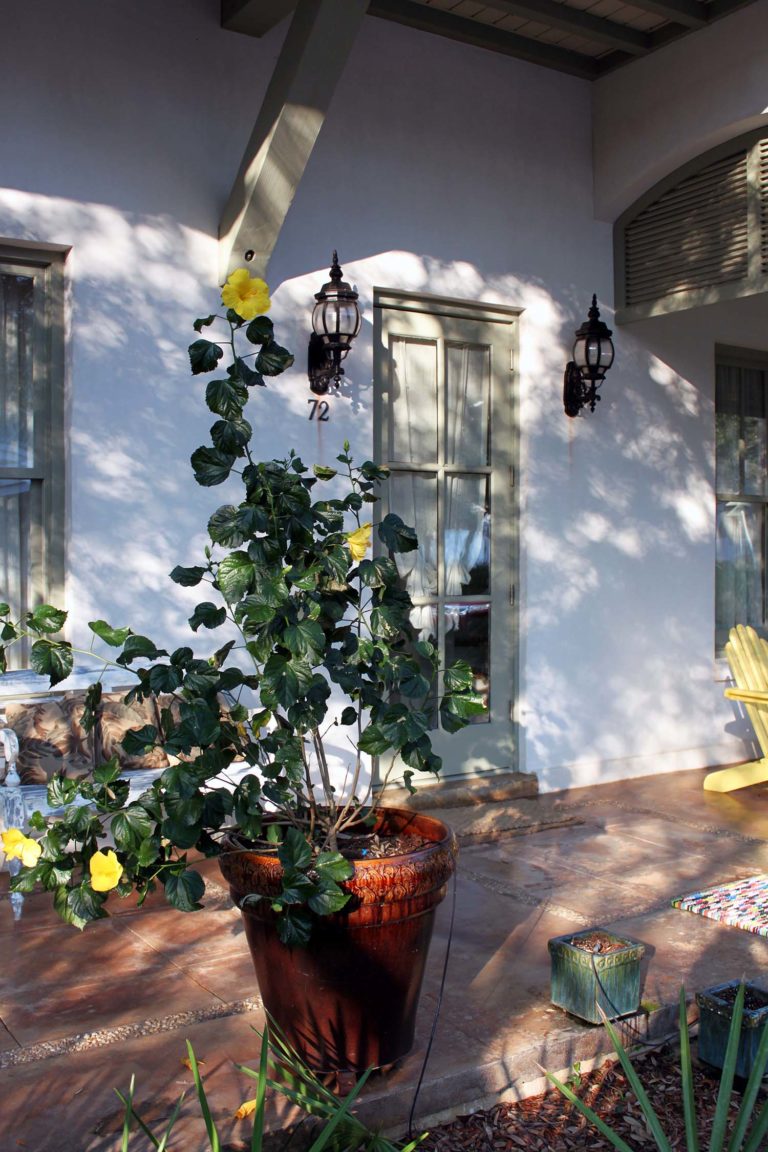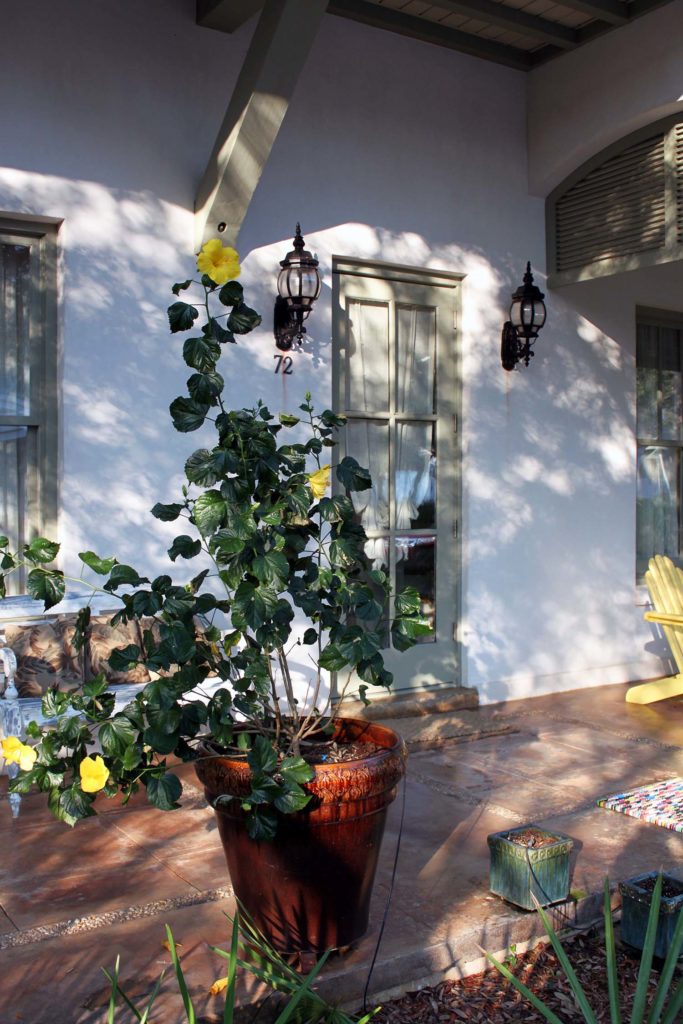 The front porch is guarded by this beautiful hibiscus!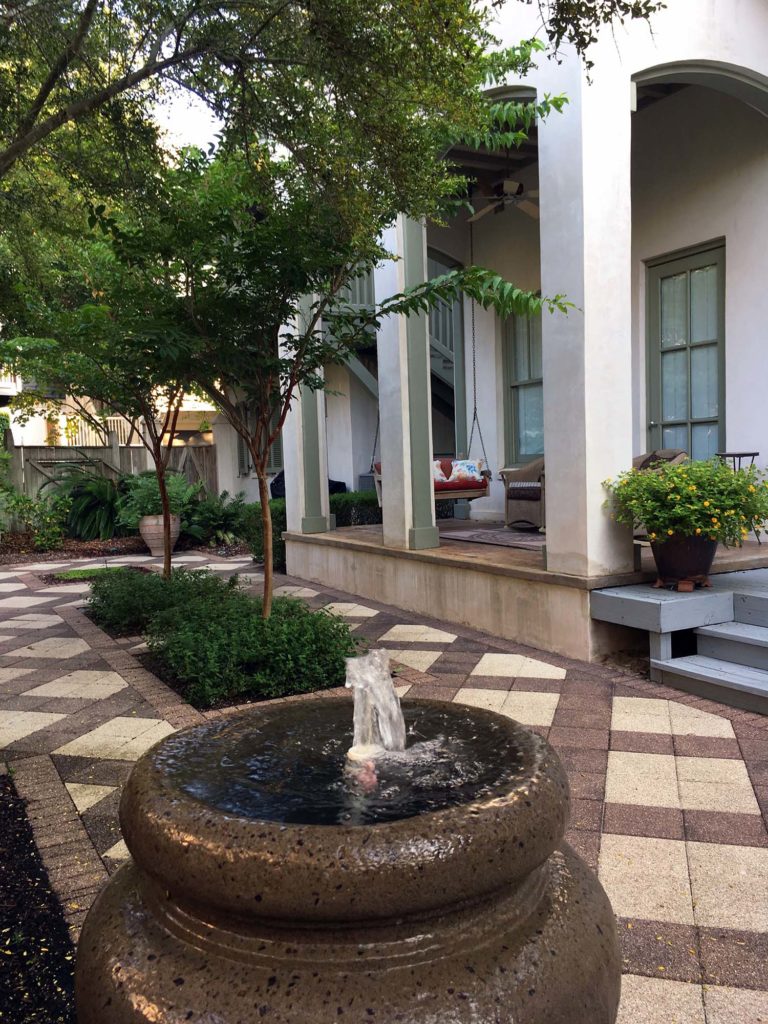 The back courtyard is absolutely beautiful, with a bubbling fountain, flowers, trees, palmettos and more.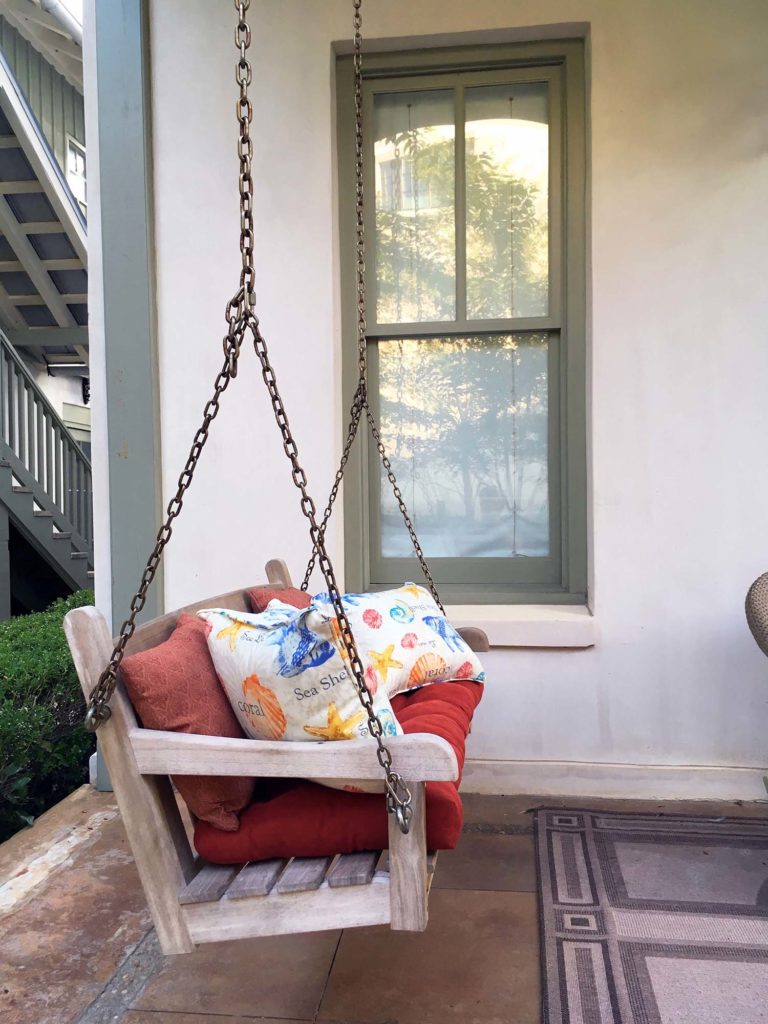 If you can't relax on this porch, there is no hope!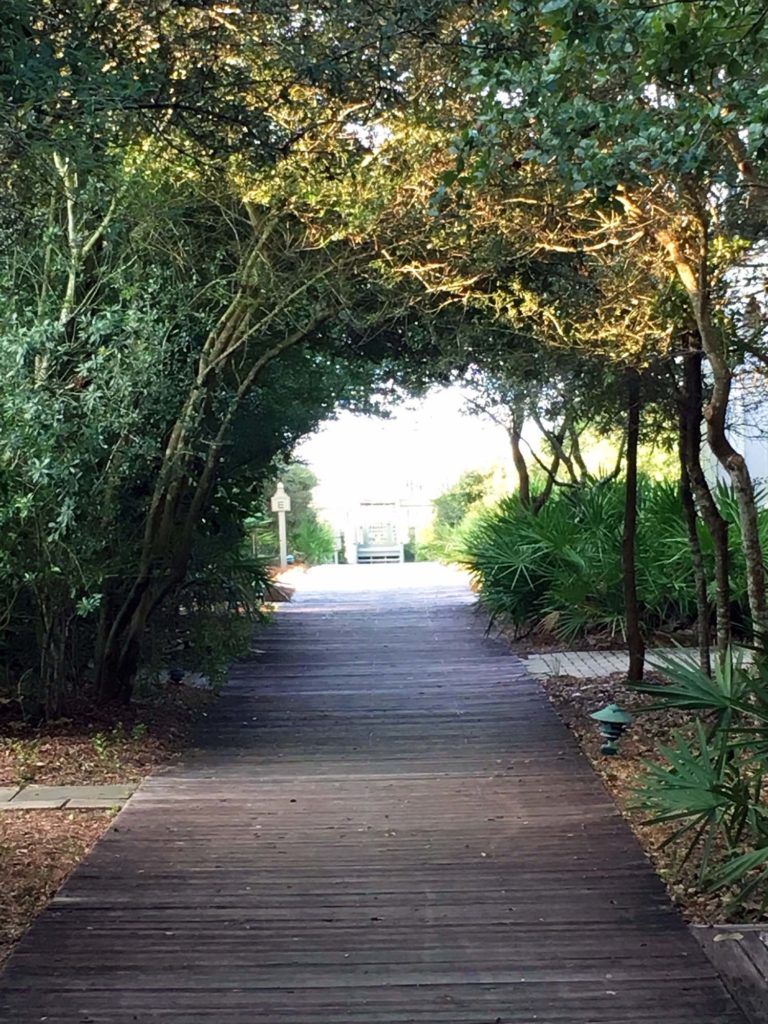 This scrub oak covered boardwalk leads you to the beach in just a few steps.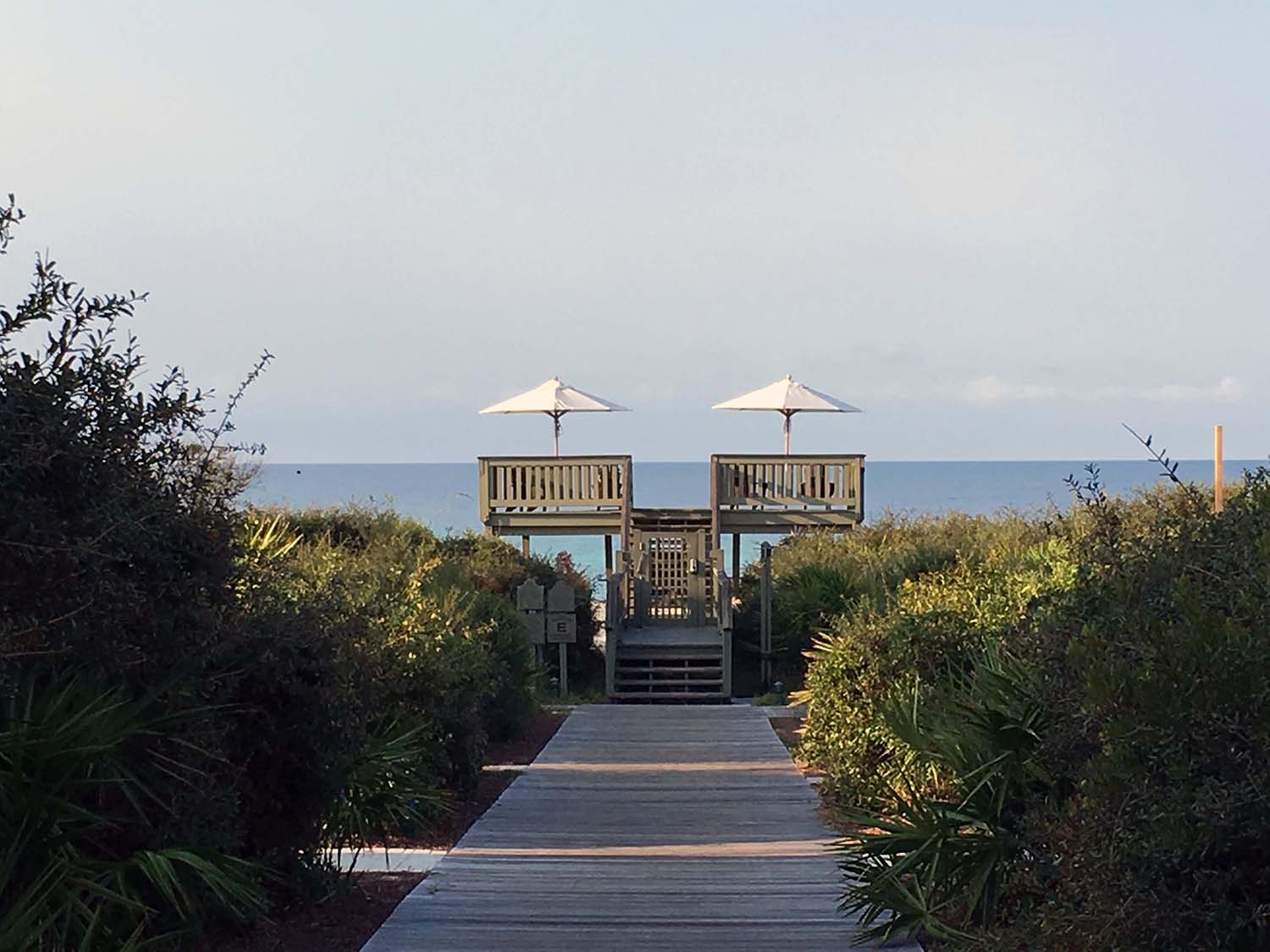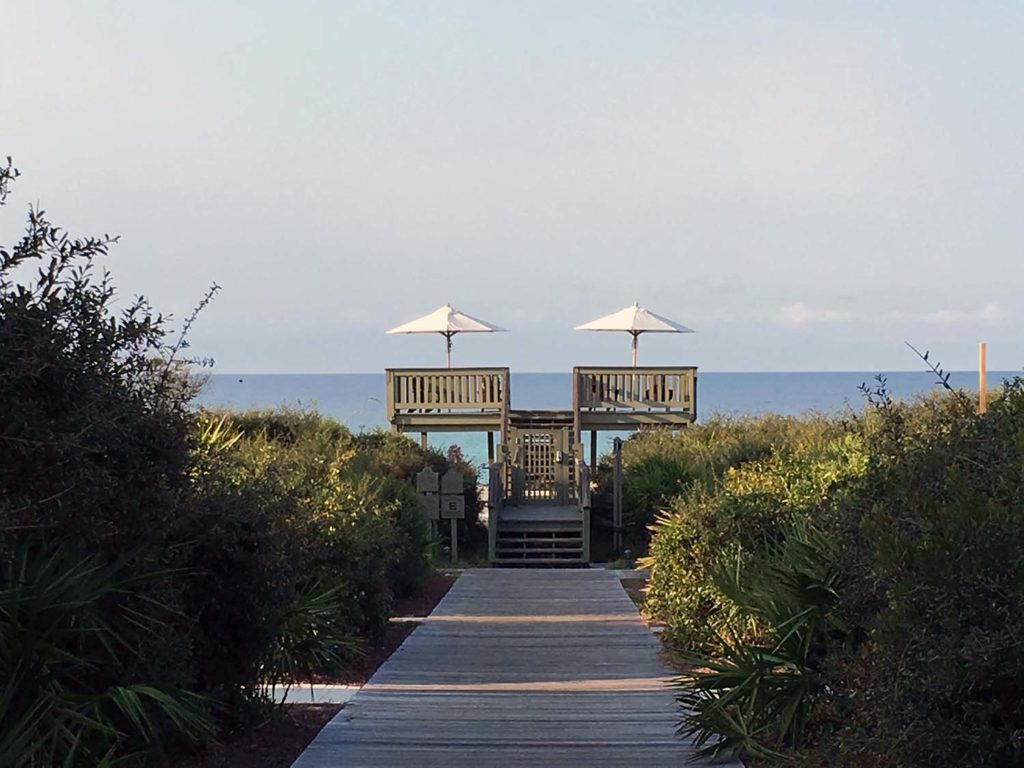 It really doesn't get any better than Parley at Rosemary Beach. For more information about this fabulous vacation home opportunity, go here: Parley, Rosemary Beach.