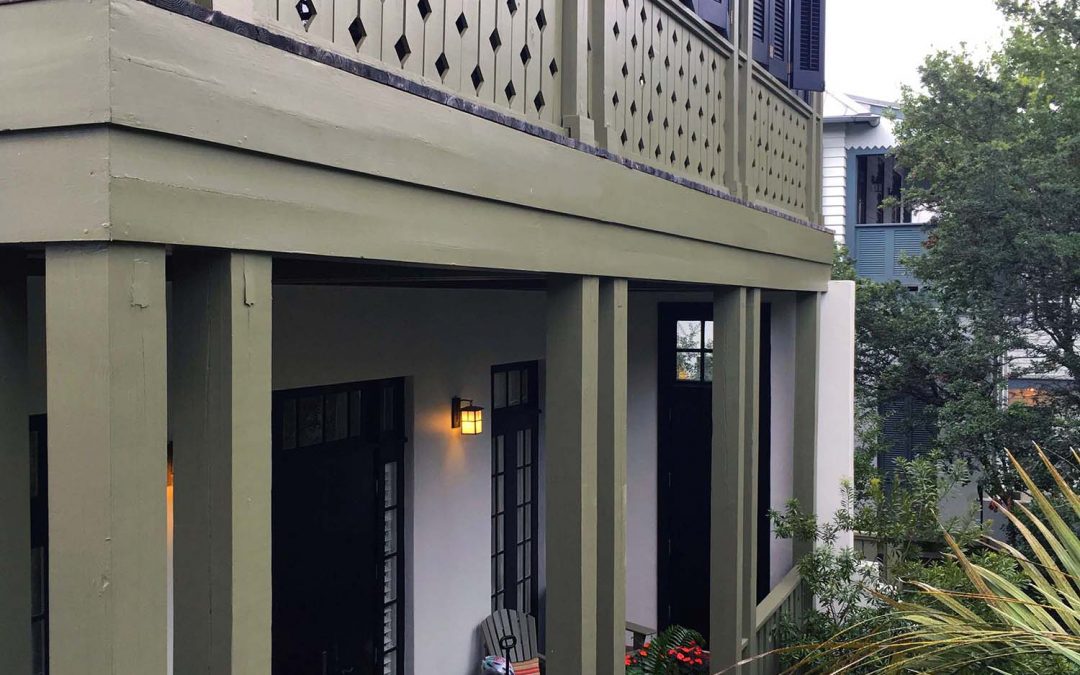 You really can't have a much more luxurious summer vacation option than Rosemary Beach! 27 Hopetown is a great place to stay, right in the heart of Rosemary Beach!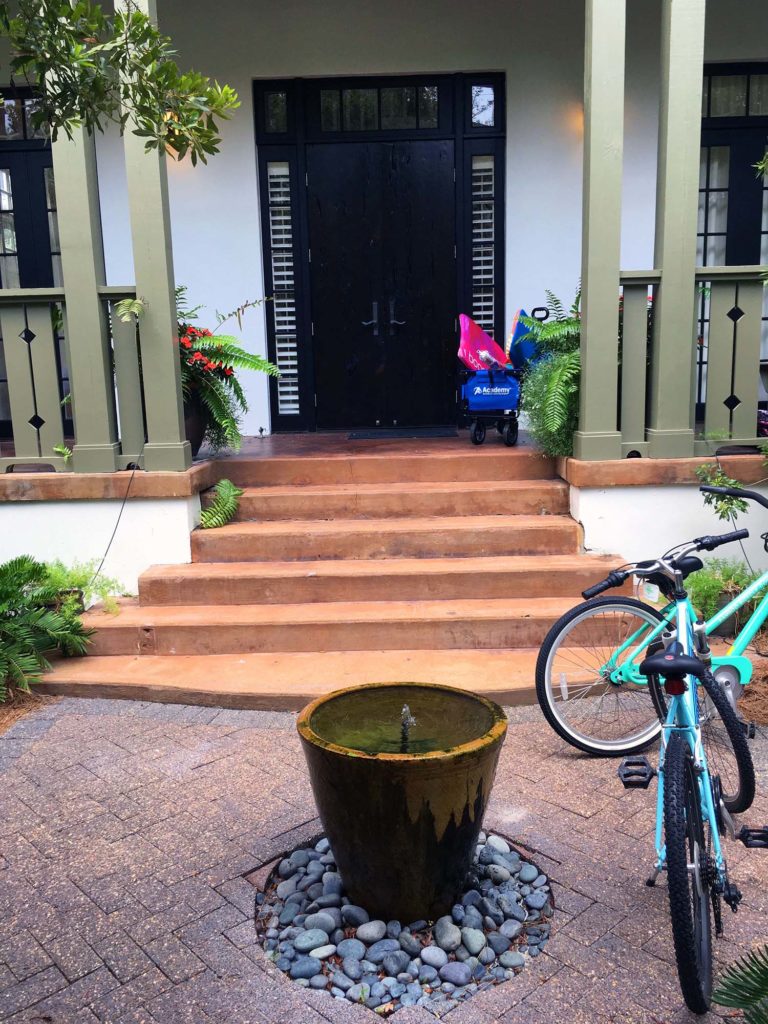 The courtyard is lush and calming with a beautiful fountain! there's plenty of room to park your bikes which are provided by Barefoot Vacations.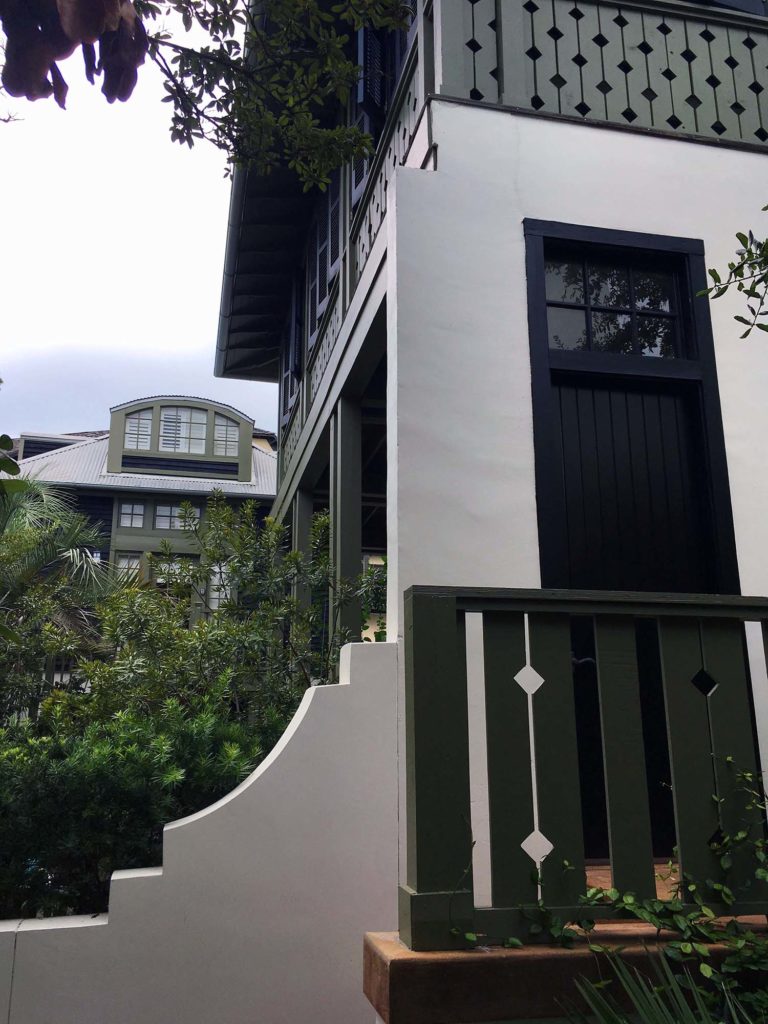 Here's a view of the attached carriage house and neighbors. The architecture in Rosemary beach is stunning.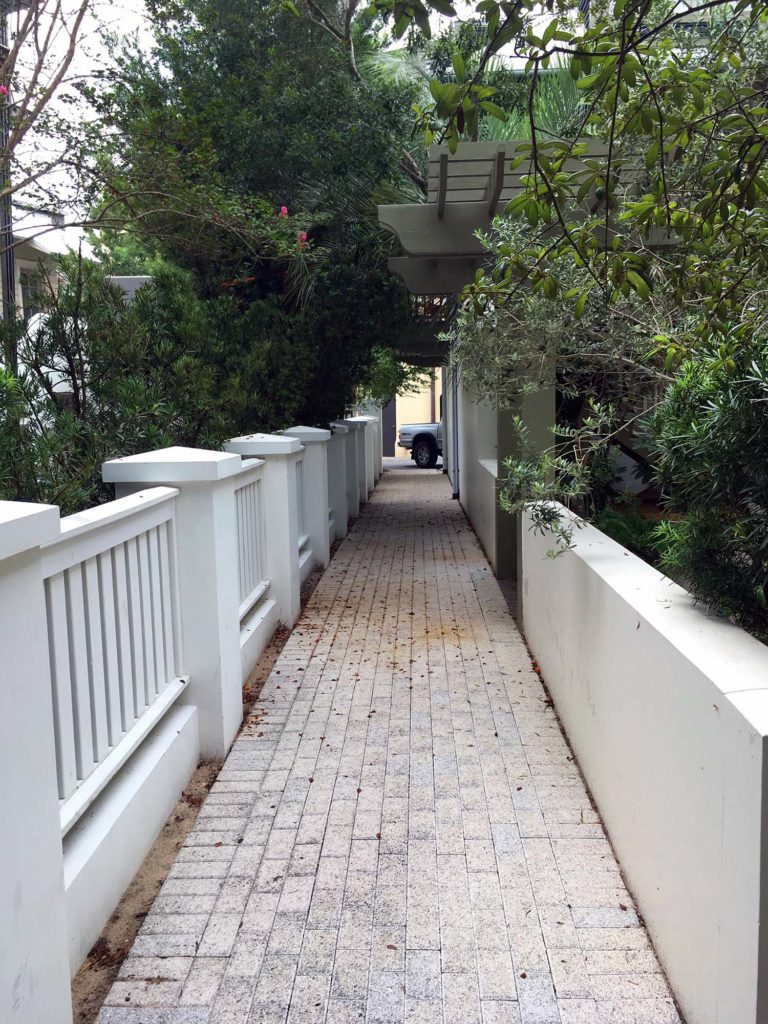 You can take a quick stroll down this tree covered path to downtown Rosemary Beach. It's just a few steps away!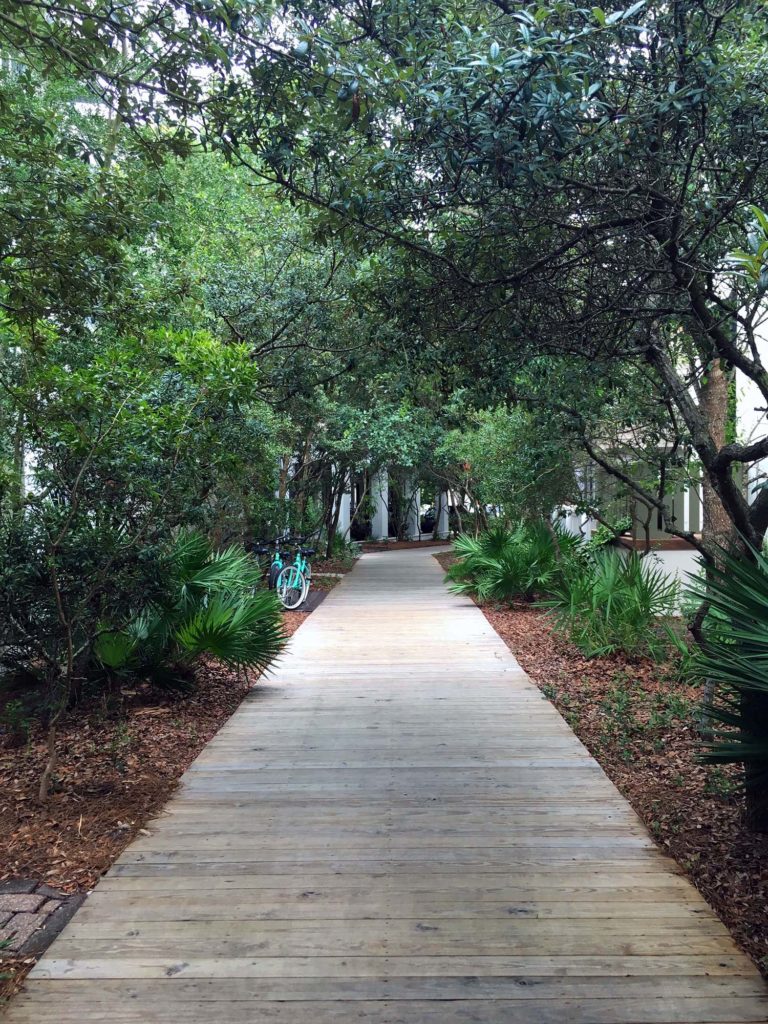 Of course, you might enjoy exploring the beautiful pathways through the town and get sidetracked a bit before heading to downtown.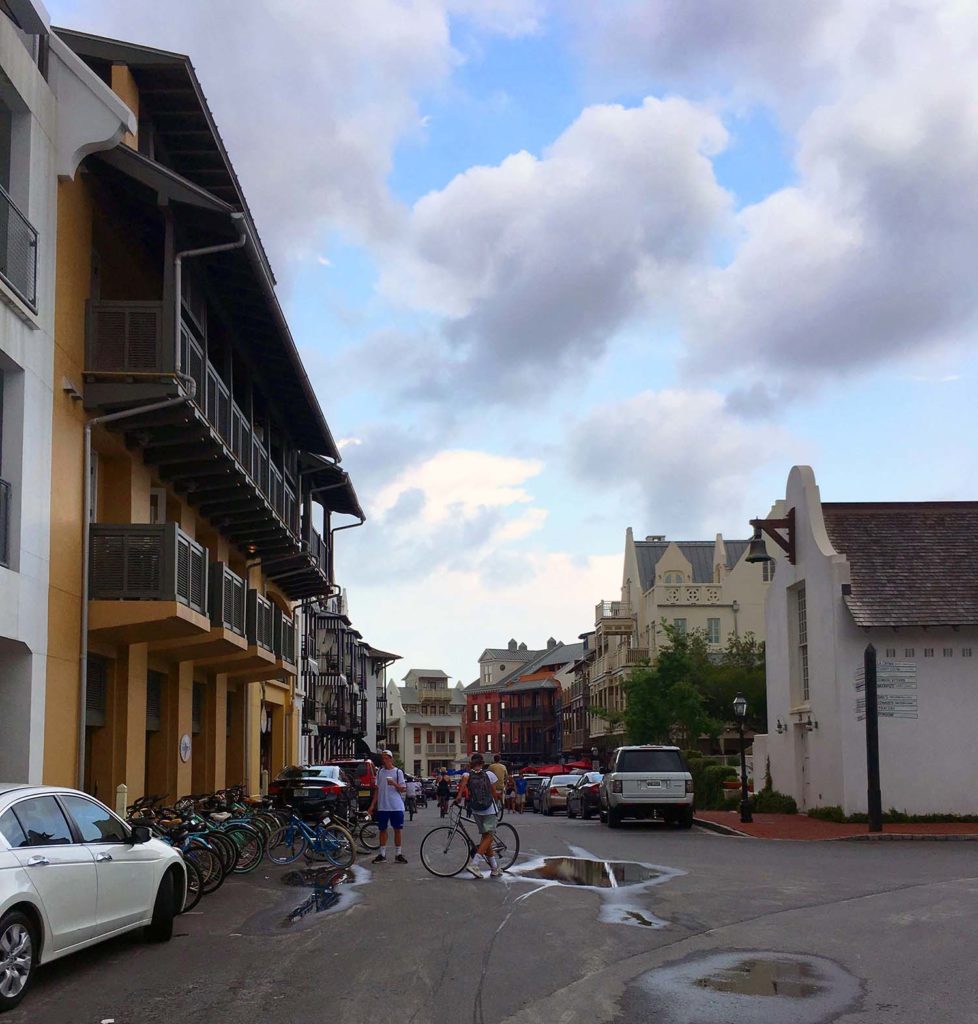 Downtown Rosemary Beach is one a minute walk from 27 Hopetown. There are fine and casual restaurants to enjoy. There's also boutiques and art galleries!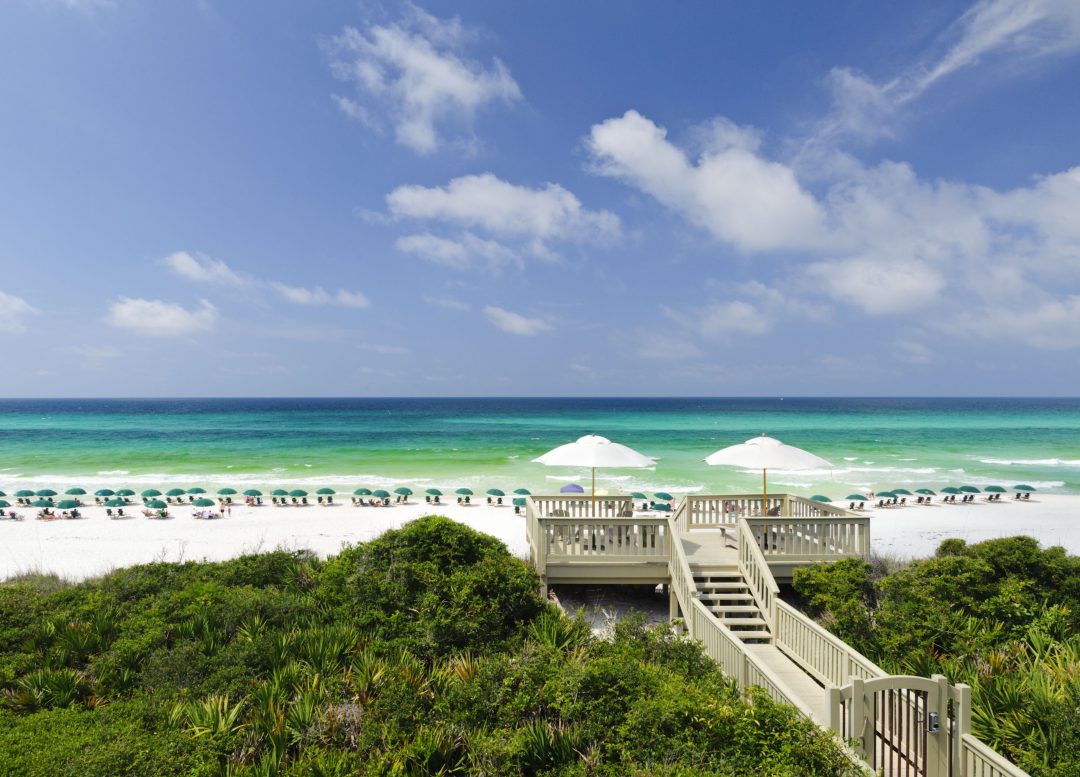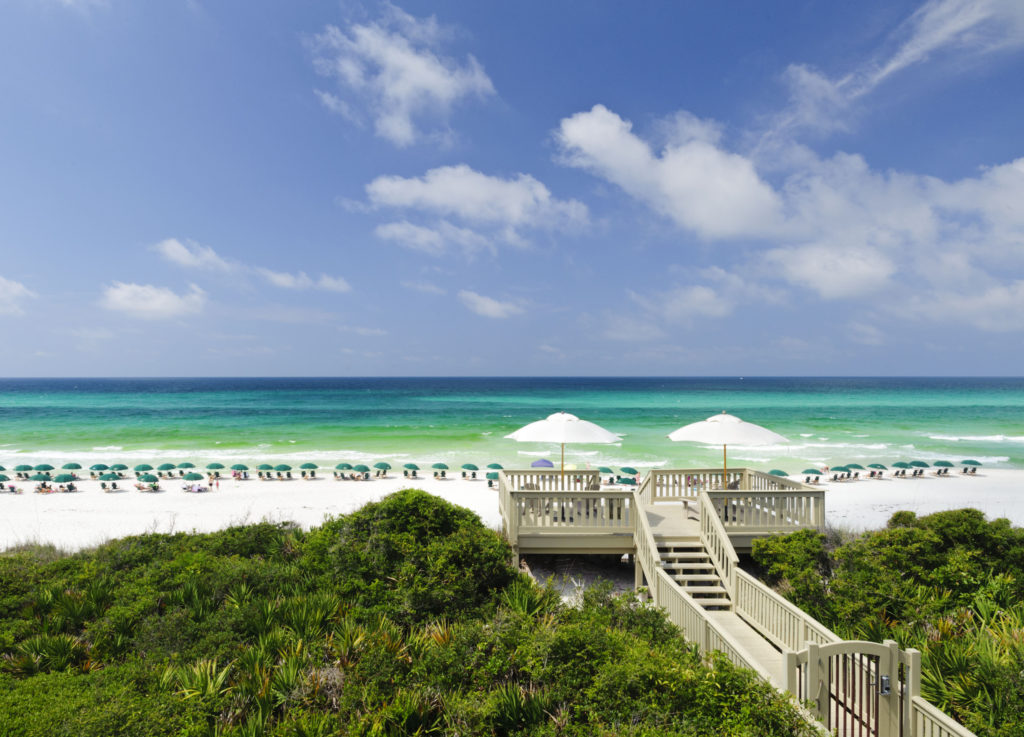 Oh yeah… and there's the beach! 27 Hopetown is perfect for your next 30A vacation. Let us know if you would like to reserve this wonderful home!